Phone allows you to call your clients over the internet directly from the Brevo platform. This is possible through VoIP (Voice over Internet Protocol) which is a technology that enables voice communications over the internet instead of traditional telephone networks.
You can also make and receive calls using the Phone apps. To learn more, check our dedicated article Discover the Phone desktop and mobile apps.
Before you start
To be able to make or receive calls you must have an active phone number in your account. You can see if you already have an active phone number under Numbers.
📞 Make an outbound call
There are different ways to start an outbound call. You can either make a call by entering a number in the call interface or by making a call to your saved contacts.
Go to Phone and click Open your phone.
Use your keyboard or the keypad on your screen to enter the phone number you want to call. 

Click the green call button to start the call. The call will ring until the recipient answers.
If you have added a contact's phone number, you can call them directly from their contact details page:
Go to Contacts.
Click your contact's name to open their contact details page.
In Information, click the phone icon next to the phone number.

Click the green call button to start the call.
💡 Good to know
Your contact's phone number doesn't have to be added from Phone. It can also be a
landline
,
SMS
, or
Whatsapp
number.
📲 Receive an inbound call 
❗️ Important
To receive incoming calls on Brevo, you need to have the web browser dialer open. Otherwise, you will not receive a ringing notification from the inbound call. You can also
download the desktop or mobile apps
and keep them running in the background.
When someone calls your number, you will receive a ringing notification on your browser. To answer the call, click the green button.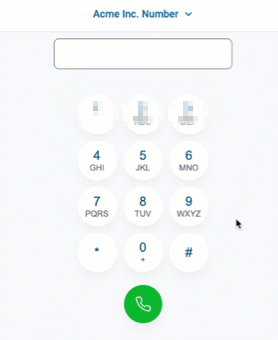 ☎️ Overview of the dialer features
During a call, the following features are available on the dialer: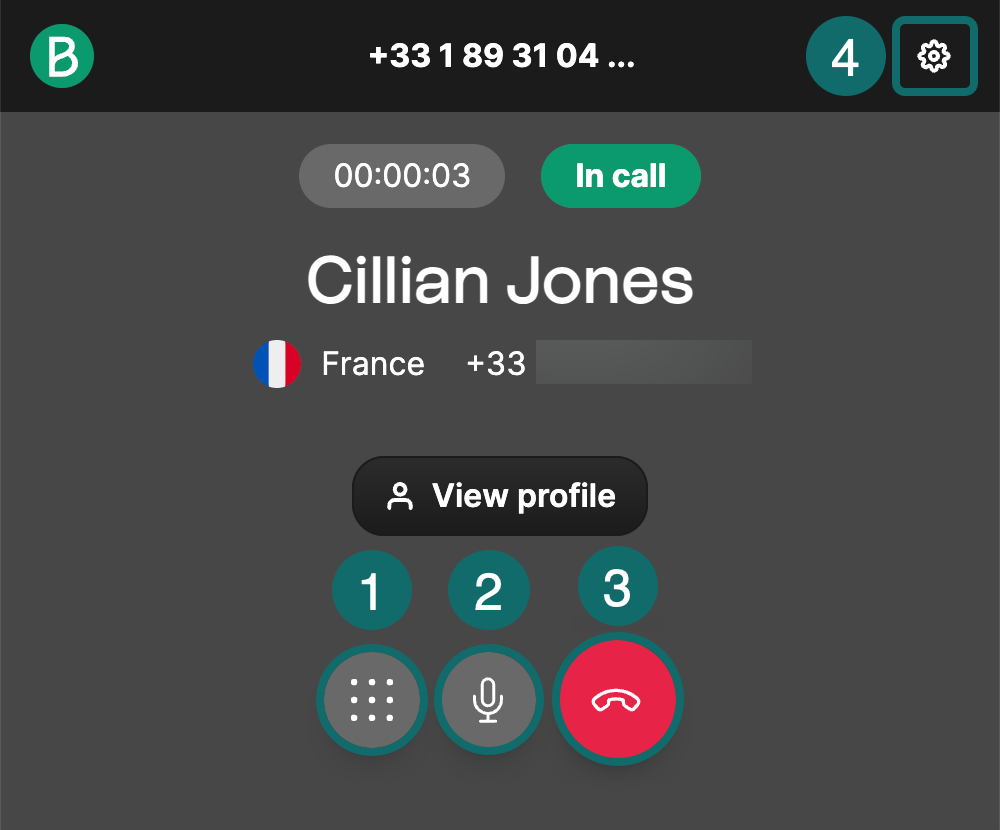 Dialpad
Click to open the number pad. This can be useful in case you have to select a number to get forwarded to the correct team.
Mute
Click to mute your microphone. Click again to unmute it.
Hang Up
To end the call, click the red hang-up button.
Audio settings
Click to open the audio settings. You can choose the input and output devices for your calls.
⏩ What's next?
🤔 Have a question?
If you have a question, feel free to contact our support team by creating a ticket from your account. If you don't have an account yet, you can contact us here.
💬 Was this article helpful?
2 out of 4 found this helpful