Using transactional attributes can help build trust for your brand and nurture your relationship with your contacts. By tracking the transactions of your contacts, you can tailor your messaging to resonate better with their needs and behavior.
Good to know
To learn more about transactional attributes and how you can use them to create personalized experiences for your contacts, check our dedicated article About transactional attributes.
You can create up to 30 transactional attributes per Brevo account.
Attribute names should not be longer than 50 characters.
Attribute names should only contain alphanumeric and underscore characters. They cannot start with a number or a special character.
What type of transactional attributes can I create?
4 types of transactional attributes can be created in Brevo: ID, text, date, and number.
ID-type attributes are used to store the ID of each transaction.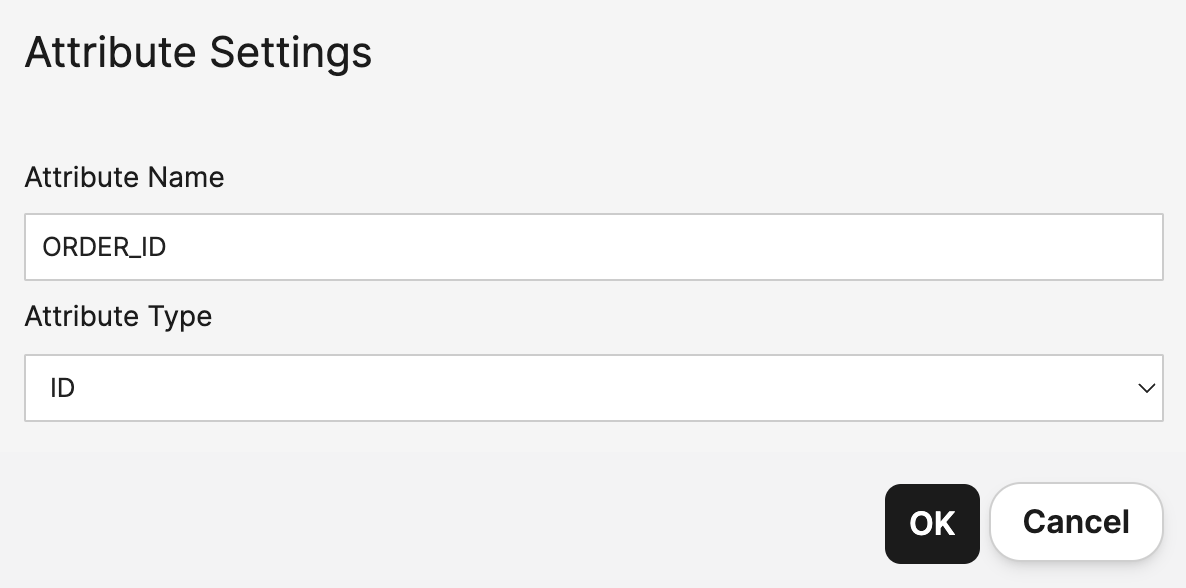 Text-type attributes are used to store simple textual values, such as the SKU of a product.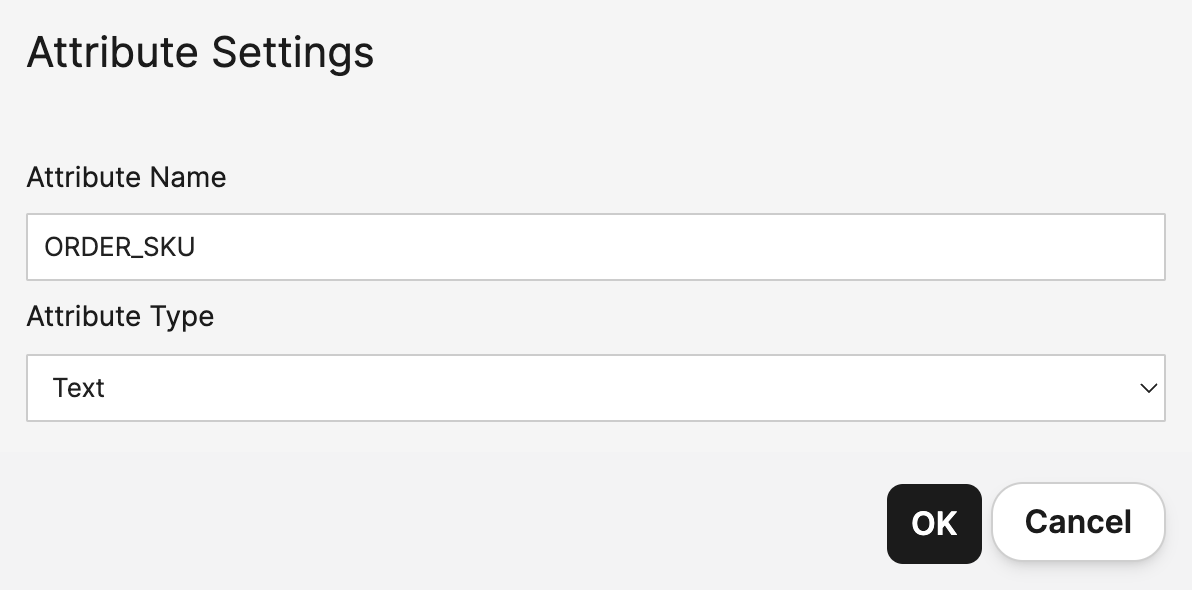 Date-type attributes are used to store date values, such as a purchase date.
Transactional attributes support the following date formats:
The date format selected in the default settings of your Brevo account determines the correct date format to use.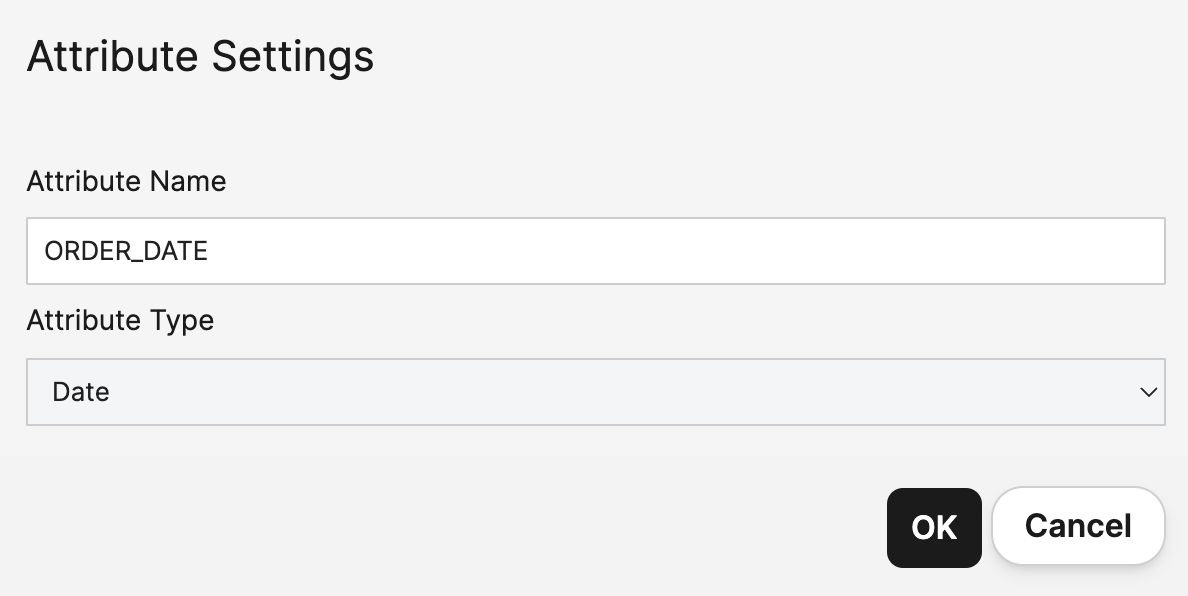 Number-type attributes are used to store number values written in decimals, such as the amount of an order.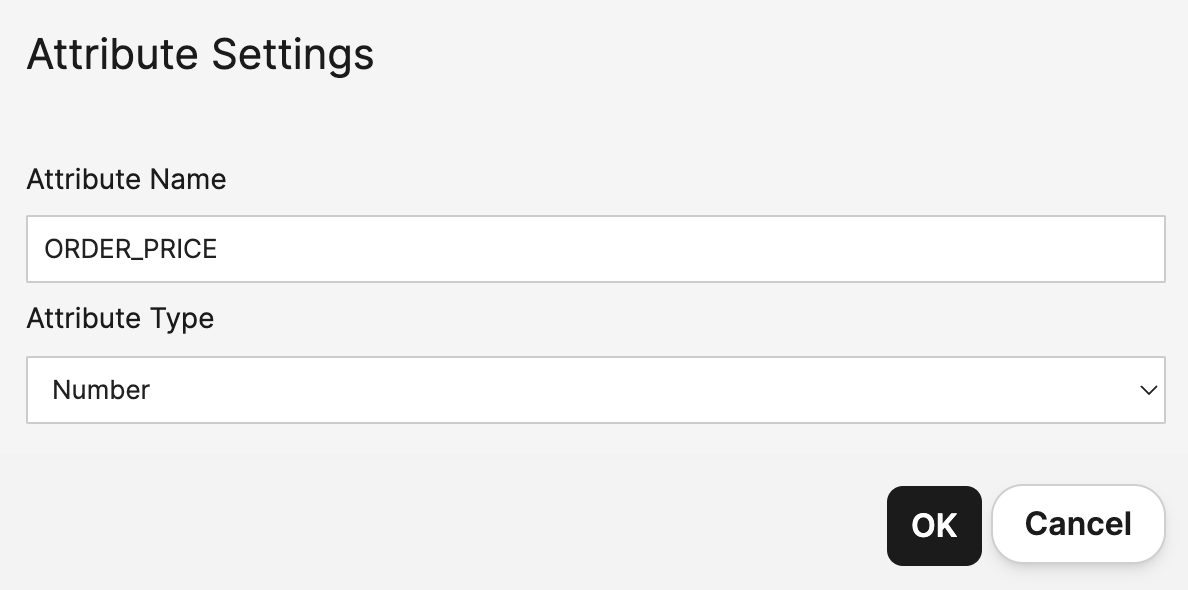 Create a transactional attribute
By default, if you're using a Brevo plugin, we will automatically create the following transactional attributes on your Brevo account when you first sync your contacts from your website to Brevo: ORDER_ID, ORDER_PRICE, and ORDER_DATE. Only these three default transactional attributes will be synced when a transaction is made on your website. 
❗️ Important
Any purchase made before your first contact sync will not be recorded as a transaction.

If you have manually installed the Brevo tracker on your website, you'll need to create your own transactional attributes:
Under the Transactional Attributes tab, click + Add a new attribute at the bottom of the page.
Give a name to your transactional attribute and select its type.



❗️ Important

When creating a transactional attribute, you have to

first create the corresponding ID-type attribute

that will be used as the

primary key

to identify the transaction.

Once you're done, click OK.
Your new transactional attribute has been created. 
Edit a transactional attribute
Attributes' names and types cannot be edited.

❗️ Important
If you need to edit the name or type of a transactional attribute, you have to delete the attribute and create a new one. Note that this will result in the loss of all information stored in the original attribute, which cannot be restored.
Delete a transactional attribute
To delete a transactional attribute, click the ✖️ icon:

❗️ Important
Deleting a transactional attribute will
result in the loss of all information stored within it
, and it
cannot be restored
.
⏩ What's next?
🤔 Have a question?
If you have a question, feel free to contact our support team by creating a ticket from your account. If you don't have an account yet, you can contact us here.
💬 Was this article helpful?
2 out of 4 found this helpful