You can edit what attributes are visible on your deal cards in the Kanban view. This allows you to quickly see the most important information for you.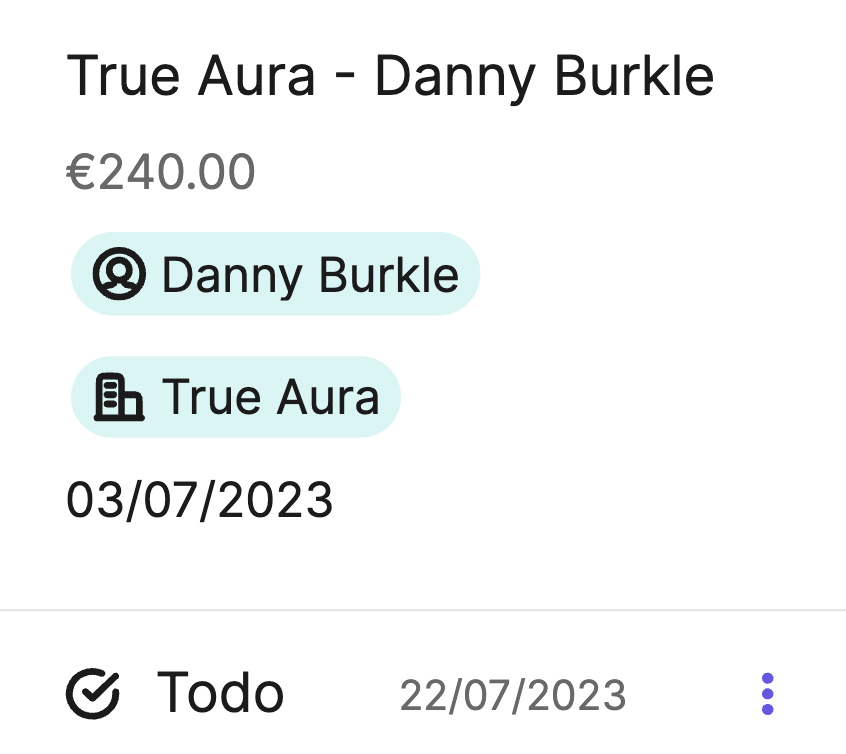 Go to Sales (Kanban view).
Click Deal card.
You can:

Add visible attributes.
Remove a visible attribute.
Rearrange the visible attributes.
Show or hide upcoming activity.

Click Save.
💡 Good to know
You cannot move or delete the
Name
attribute.
⏩ What's next?
🤔 Have a question?
If you have a question, feel free to contact our support team by creating a ticket from your account. If you don't have an account yet, you can contact us here.
💬 Was this article helpful?
0 out of 0 found this helpful