💡 Good to know
Landing pages are available for
Business
and
BrevoPlus
plans.
In this article, we will explain how to edit your settings and share your landing page on social media.
1️⃣

Customize your share settings

❗️ Important

Your share settings will only work on social media sites that use the OpenGraph technology to display content previews (e.g. Facebook, X, Pinterest, LinkedIn, etc.).

Once you're done creating your landing page, you can choose what social share settings to use:
Click Settings at the bottom-left side of the landing page editor.
Select Social Share Settings (OpenGraph).

Enter the title, URL link, description, and image to be displayed when your landing page link is shared on social media:


Title: choose a title for your landing page.
URL: if you leave this field empty, the URL of your landing page will be shared by default. Note that if you change the URL to a different one, the image cannot be customized.
Description: choose a short description for your landing page.
Image: click Add an image and choose the image that will be displayed.

Click Done.
Your new social share settings are saved. You should now republish your landing page to include them.
2️⃣

Re-publish your landing page

To re-publish your landing page and include your new settings:
Click Launch.

Click Re-publish.

Your landing page has been re-published with your new social share settings.
3️⃣

Share your landing page URL on social media

You'll find your Landing Page URL below the preview of your landing page.

To share your landing page on social media, copy this URL and post it on the social media site of your choice. Here are a few examples of how sharing your landing page will look on Facebook and LinkedIn: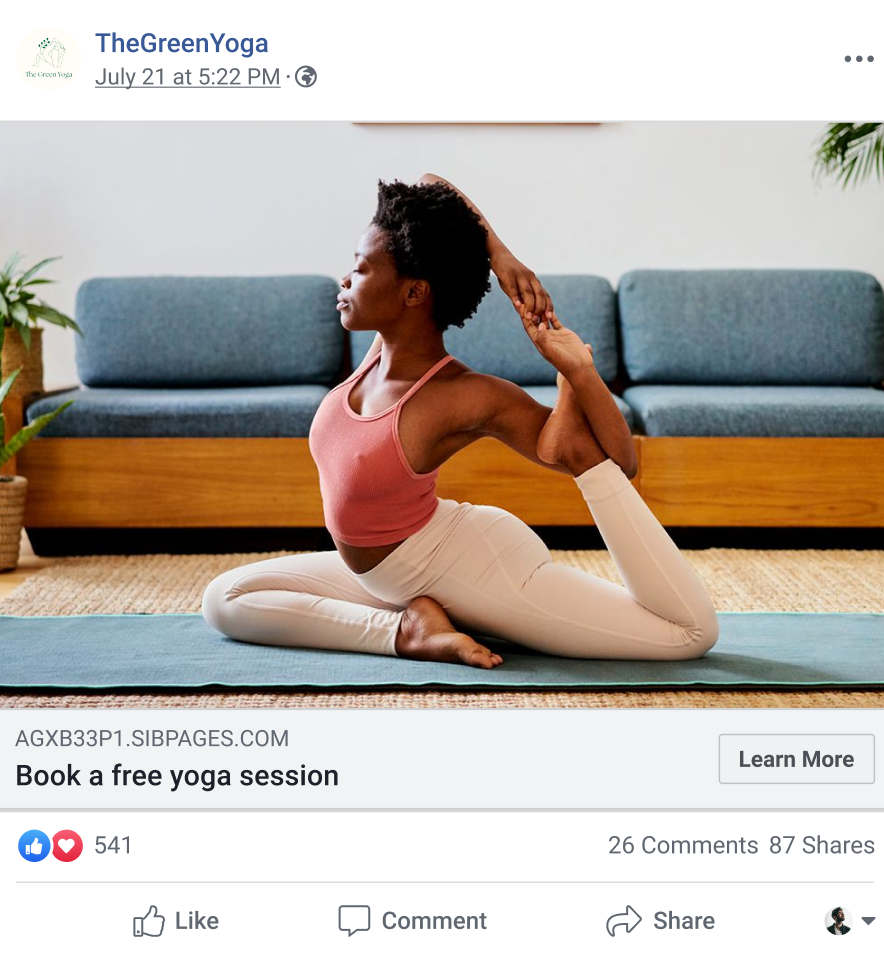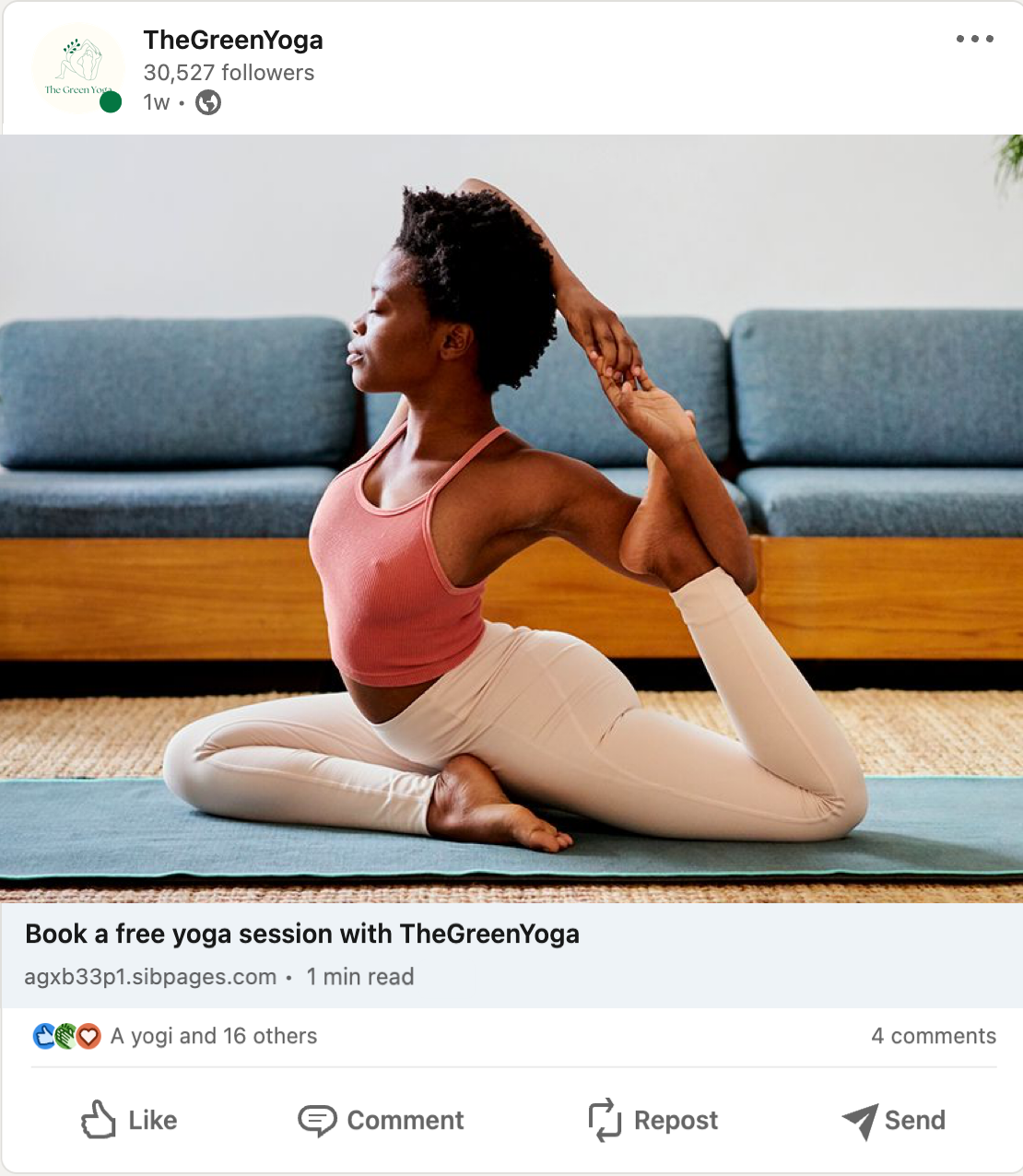 🤔 Have a question?
If you have a question, feel free to contact our support team by creating a ticket from your account. If you don't have an account yet, you can contact us here.
💬 Was this article helpful?
1 out of 4 found this helpful