GRC Contact is an online CRM software dedicated to micro, small and medium businesses. It is an all-in-one CRM solution that allows you to manage customer relationship, quotes, billing, etc.
The integration between GRC Contact and Brevo allows the synchronization of GRC Contact contacts every day at midnight or in real time when triggered manually. Once your Brevo campaigns are sent, the statistics that will be automatically displayed on your GRC Contact account are the:
number of openings
number of clicks
details of the clickers
history of the campaigns sent to contacts
Before getting started
You will need to gather the following information prior to installation and use:
Brevo account credentials
Brevo API v2 key (instructions below)
GRC Contact account credentials
Setting up the integration
To set up the integration you need the API key that you will find in your Brevo account. Go to Campaigns > API & forms and select Manage your keys.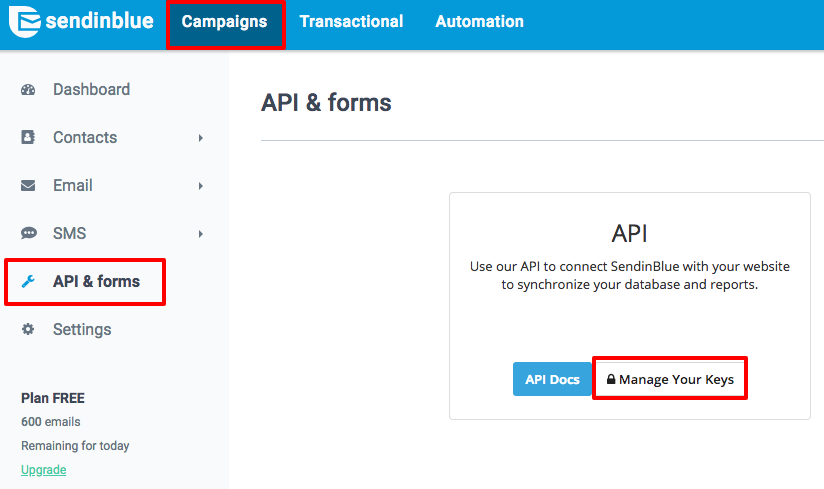 Copy the API v2 key which is compatible with plugins.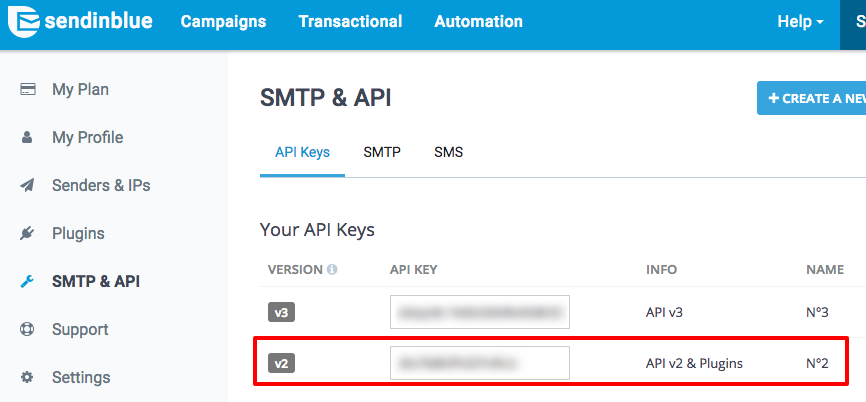 After you have copied the API key, login to your GRC Contact account.
Click on the gear at the top right to go to "Setting" page. On the left sidebar, click on Campaigns.
Under the Brevo tab, paste your API key and click on the Test button.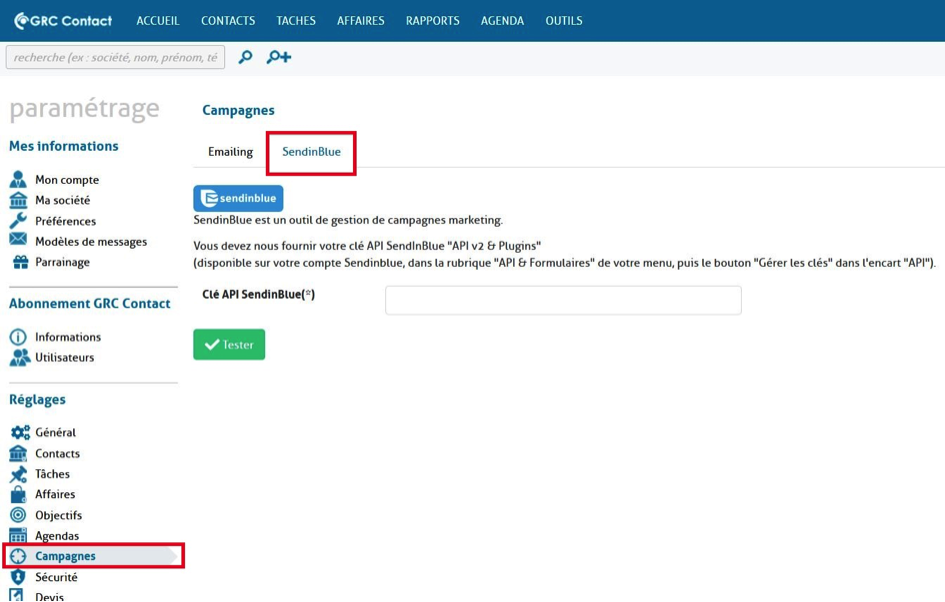 Have a question?
If you have a question, feel free to reach the GRC Contact support team by email: support@grc-contact.com.
🤔 Have a question?
If you have a question, feel free to contact our support team by creating a ticket from your account. If you don't have an account yet, you can contact us here.
💬 Was this article helpful?
1 out of 1 found this helpful