To make sure you are in the best position to be successful using Brevo, we have created an onboarding process to help you out.
What are the steps of our onboarding process?
When you first start with Brevo, you will find the following onboarding process on your dashboard:

Each time a step is completed, it will appear as follows ✅, just like the above step Import all of your contacts.
📝 
Complete your profile form 
When creating your account, you've already done the first step of the onboarding process: complete your profile with your contact information. You will only need to complete your profile once. However, you can always return and update your information from the My Profile page.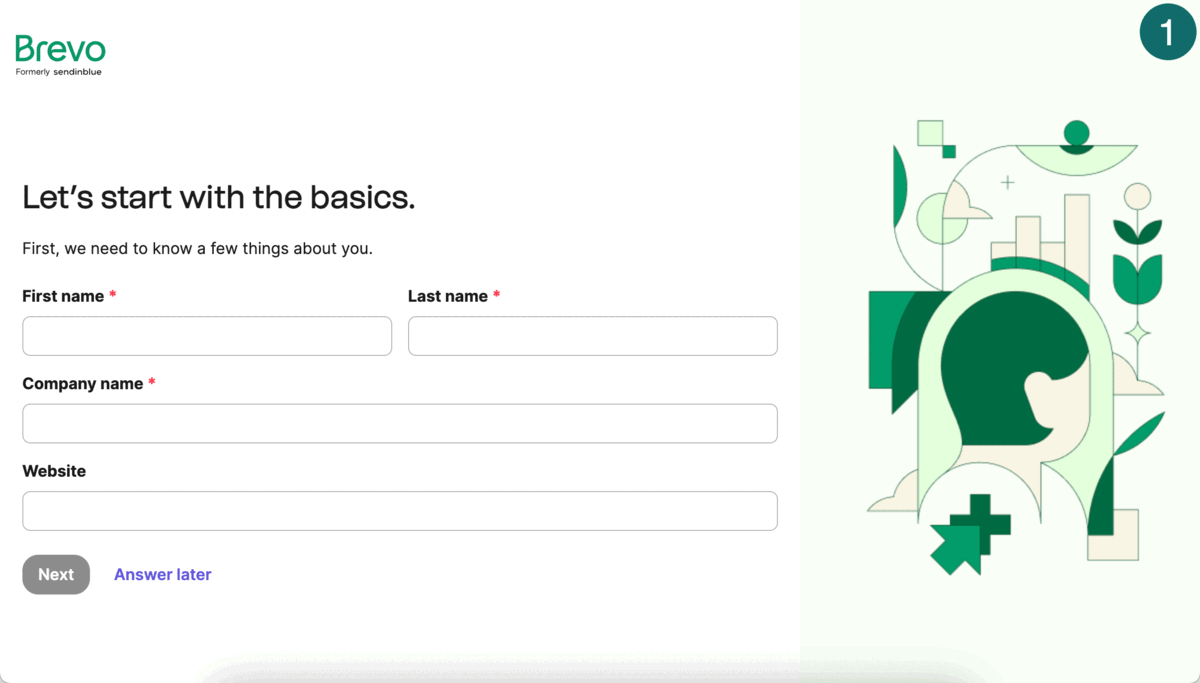 👥 Import all of your contacts
The second step is importing all of your contacts in Brevo. You can follow the detailed procedure on the article Importing your contacts into Brevo.

💡 Good to know
If you wish to create new folders to organize and segment your list, head to the

 

Lists 

section. 

Learn more about importing your contact file(s) for email campaigns by clicking here.
🚀 Schedule your first email campaign 
For the third step, we invite you to create your first email campaign and send it to your contacts. Check how to create your first email campaign in our article 🎥 Creating an email campaign.
Voilà! You've completed the 3 steps of the onboarding process. You can now explore Brevo platform and our help center and discover everything you can do with it!
Is there a suspension process?
Yes, there is. According to the results of your campaigns. If your campaigns get negative results, we might need to suspend your account while you take action to improve your results.
Please refer to our dedicated article to learn more about the validation process: How to reactivate my marketing platform after a suspension?
🤔 Have a question?
If you have a question, feel free to contact our support team by creating a ticket from your account. If you don't have an account yet, you can contact us here.
💬 Was this article helpful?
8 out of 23 found this helpful