In this article, we will explain the different options available to import your contacts to Brevo. Before being able to send emails and SMS messages, you will first need to import your contacts.
Good to know
Create a single contact
Creating a contact directly in Brevo can be useful in case you only need to add a single contact to your contact list.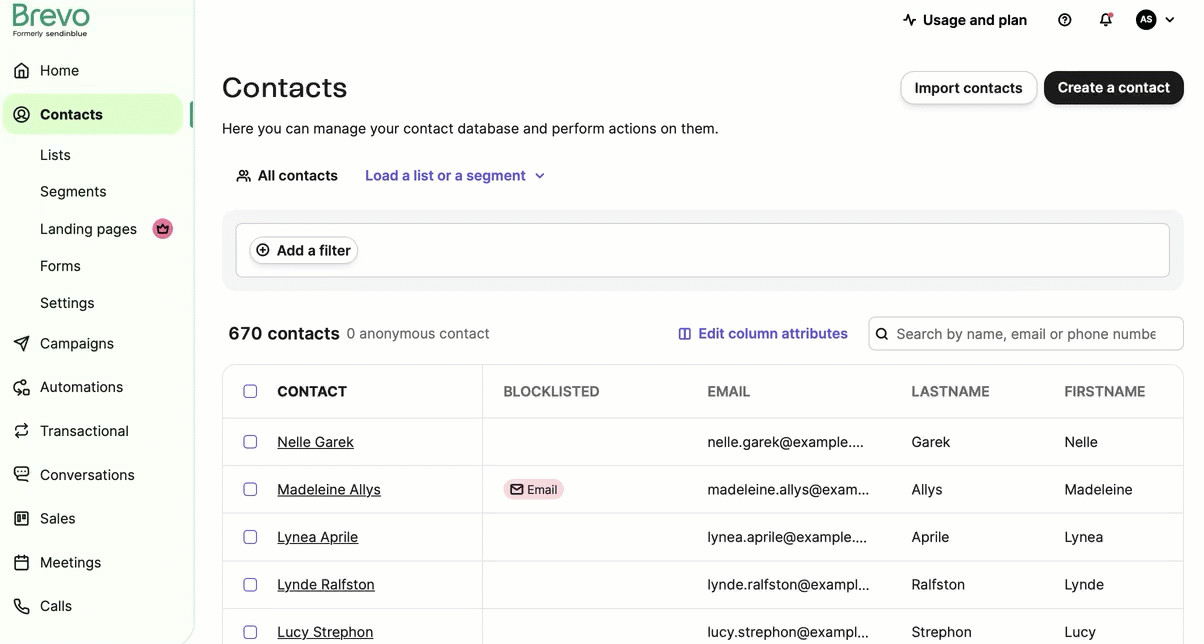 Upload an import file
The Upload a file option allows you to upload an import file that contains your contacts' information to Brevo.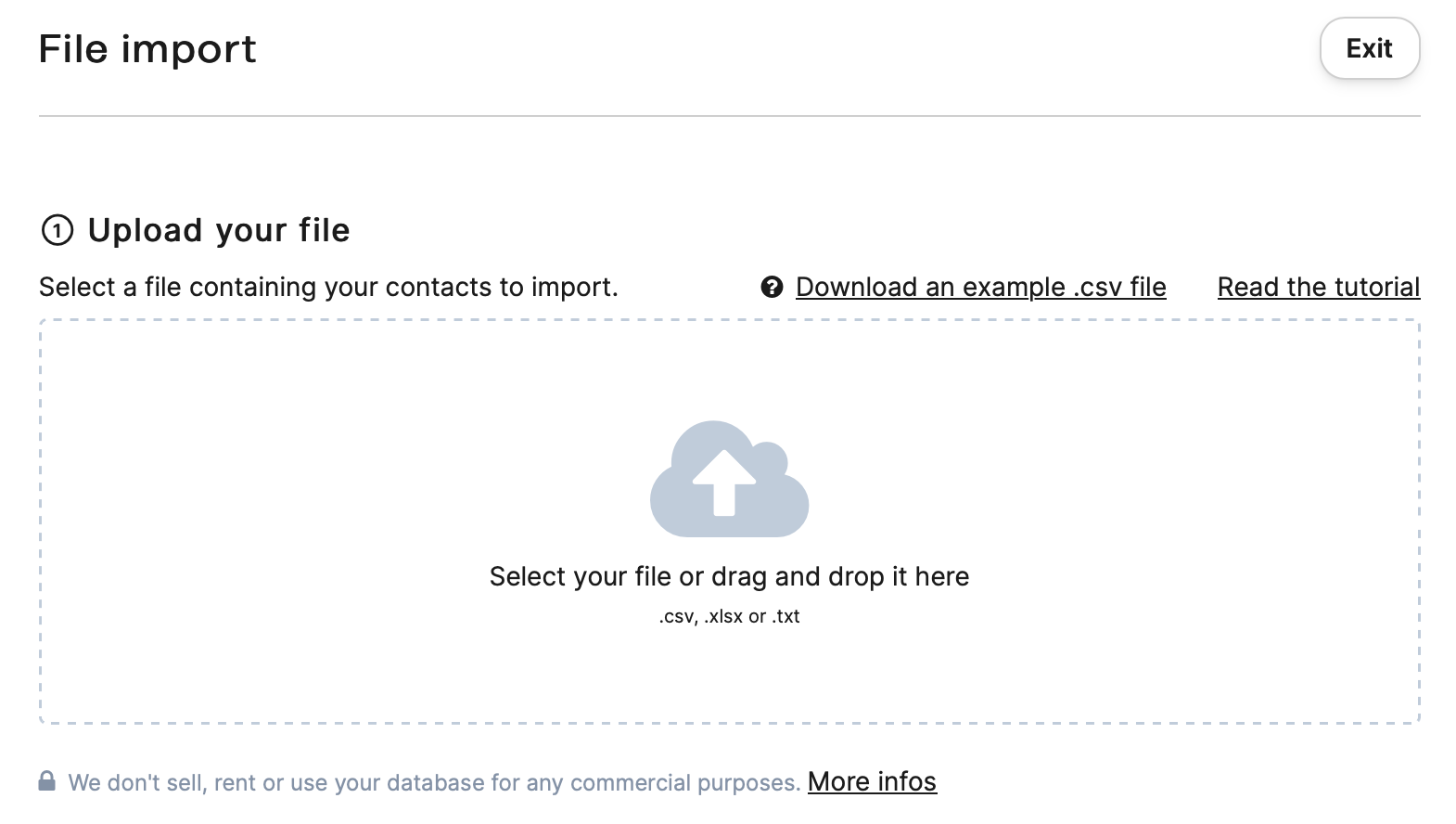 Copy and paste contacts from a spreadsheet
To import contacts using the Copy/Paste option, copy and paste your import file data directly into the empty field in Brevo.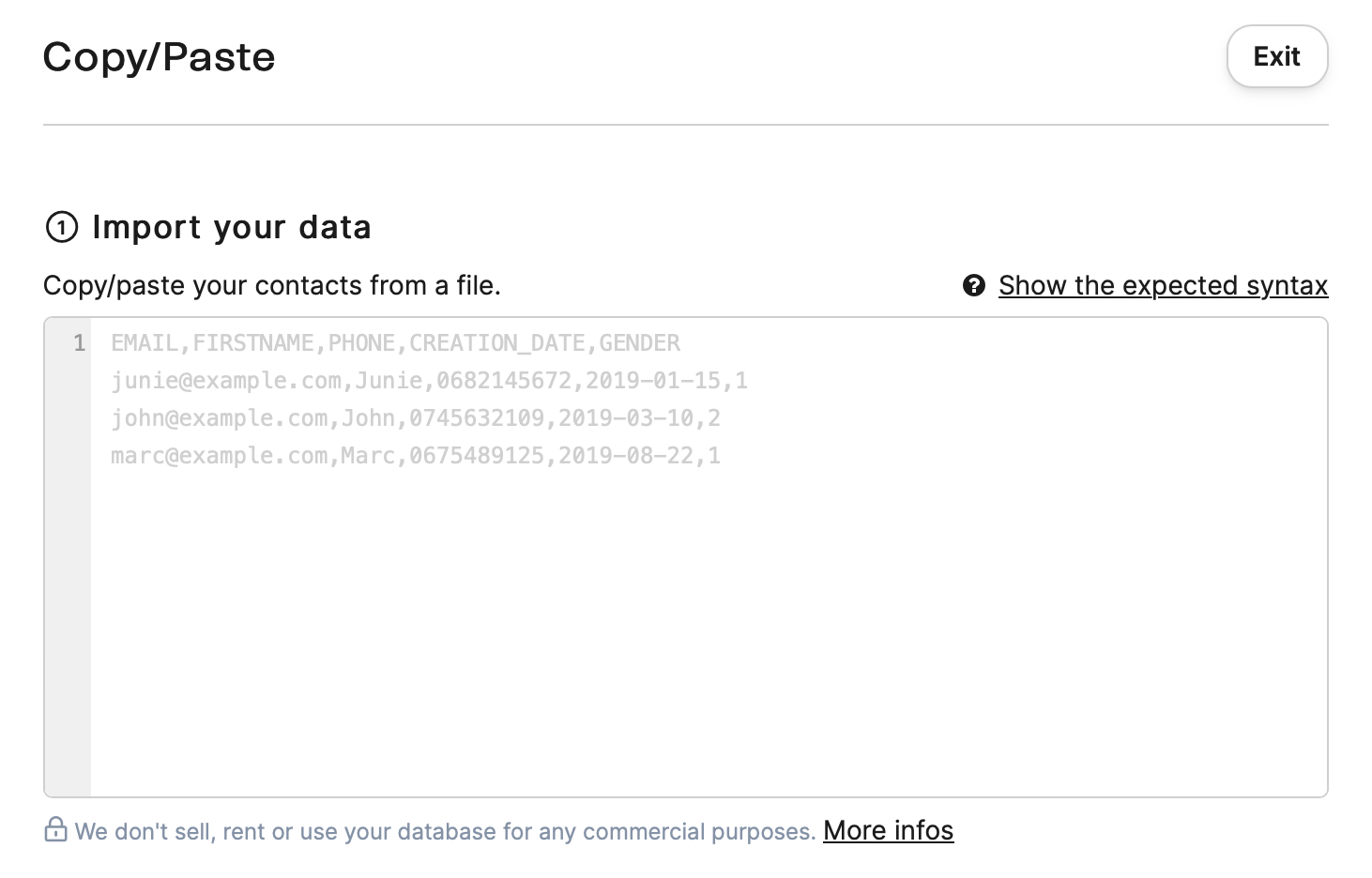 Synchronize your contacts using a plugin
You can easily synchronize your existing and new contacts from your website to Brevo using one of our plugins or integrations.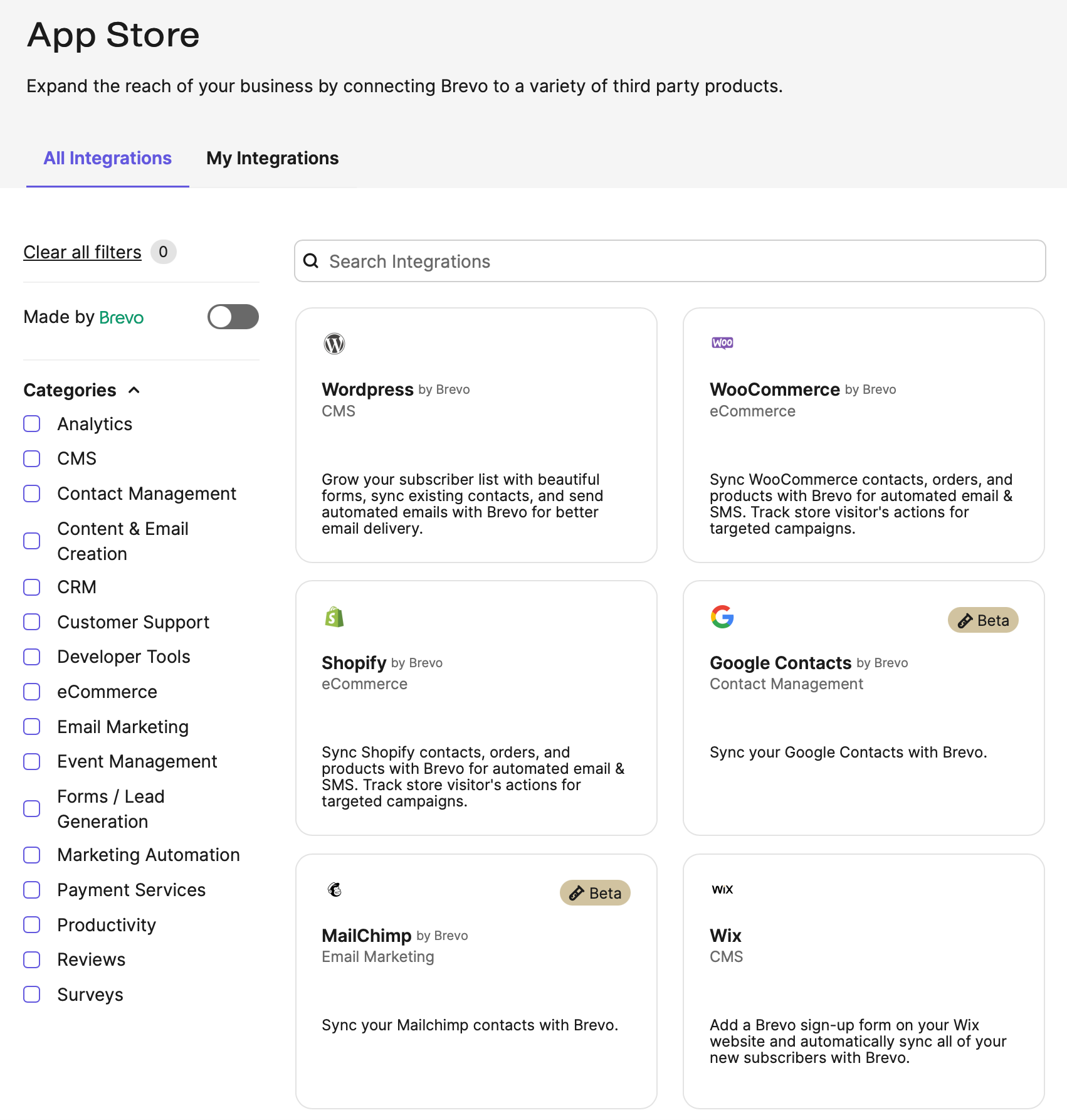 Automatically add contacts from a landing page or subscription form
To grow your audience and automatically add new contacts to your Brevo account, you can:
When a new visitor fills in and submits a Brevo subscription form, they will be automatically added to your contact list.
🤔 Have a question?
If you have a question, feel free to contact our support team by creating a ticket from your account. If you don't have an account yet, you can contact us here.
💬 Was this article helpful?
9 out of 11 found this helpful