Installing the Brevo Tracker enables you to track, through Brevo, all of the pages on your website visited by your contacts. Once identified, contacts will be automatically added on Brevo and can be entered in your Marketing Automation workflows.
The tracker can be activated in just 2 clicks with several of our plugins, including WordPress, Prestashop, and OpenCart.
Before we start
Make sure you've read our Introduction to Marketing Automation.
There are 3 ways to install the Tracker on your website, we strongly recommend using the plugins, but you can find the other ways in our dedicated article What is Brevo Tracker and how can I install it?
You only have to install the Tracker script once. If you have already installed it for Chat, you don't need to install it a second time. The script is the same for both Automation and Chat.
Install the plugin
To do this, you just need to install the Brevo plugin on your web editor. You will find the list of all our plugins in this article Which Brevo plugins automatically create track events? and links to the installation process.
Activate the tracker in the plugin
Once the plugin has been installed, you can activate the tracker by clicking on the Activate Marketing Automation through Brevo in the plugin settings. You will find more information in the tutorials for installing the plugins.
Example on WordPress:

Example on WooCommerce: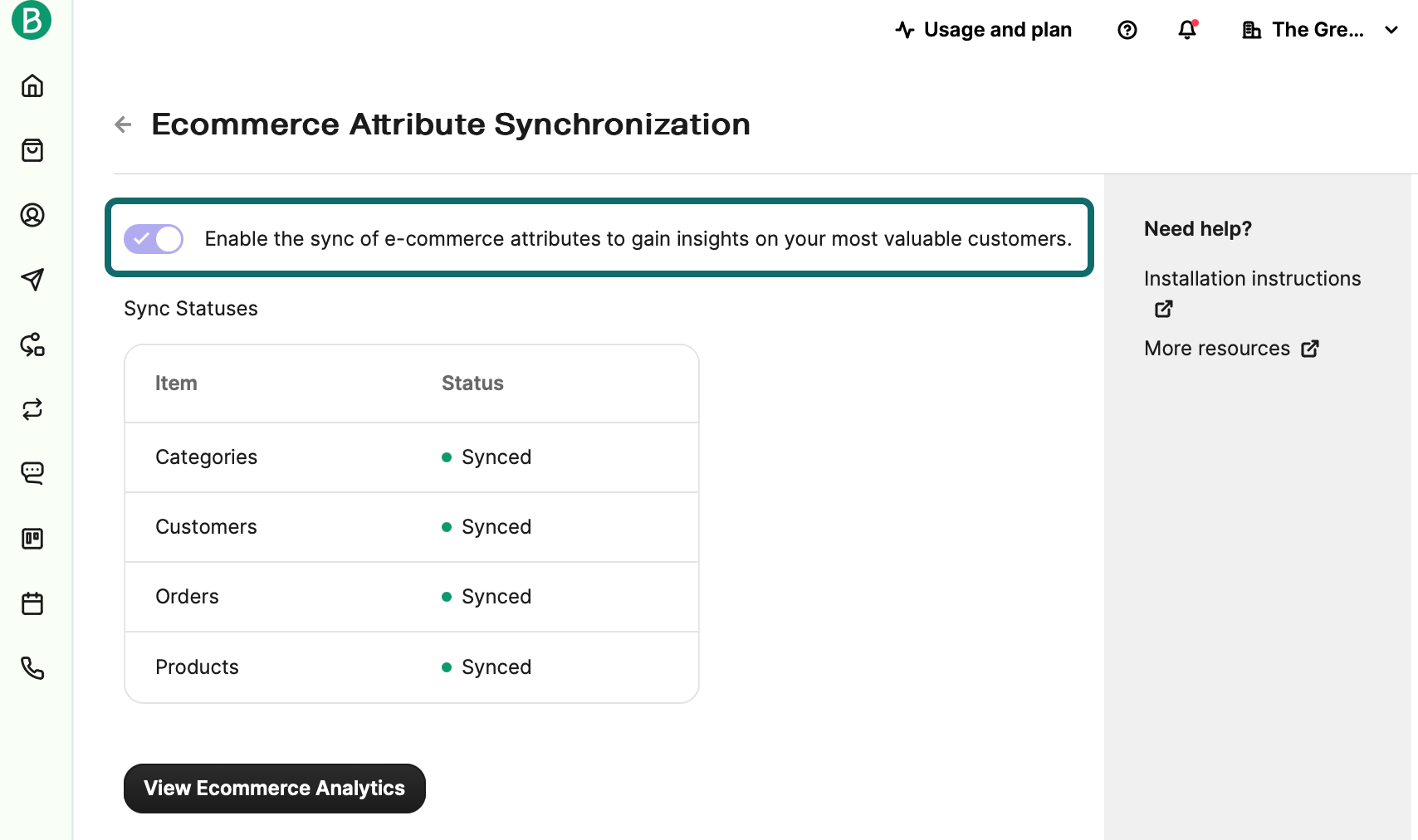 Example on Prestashop: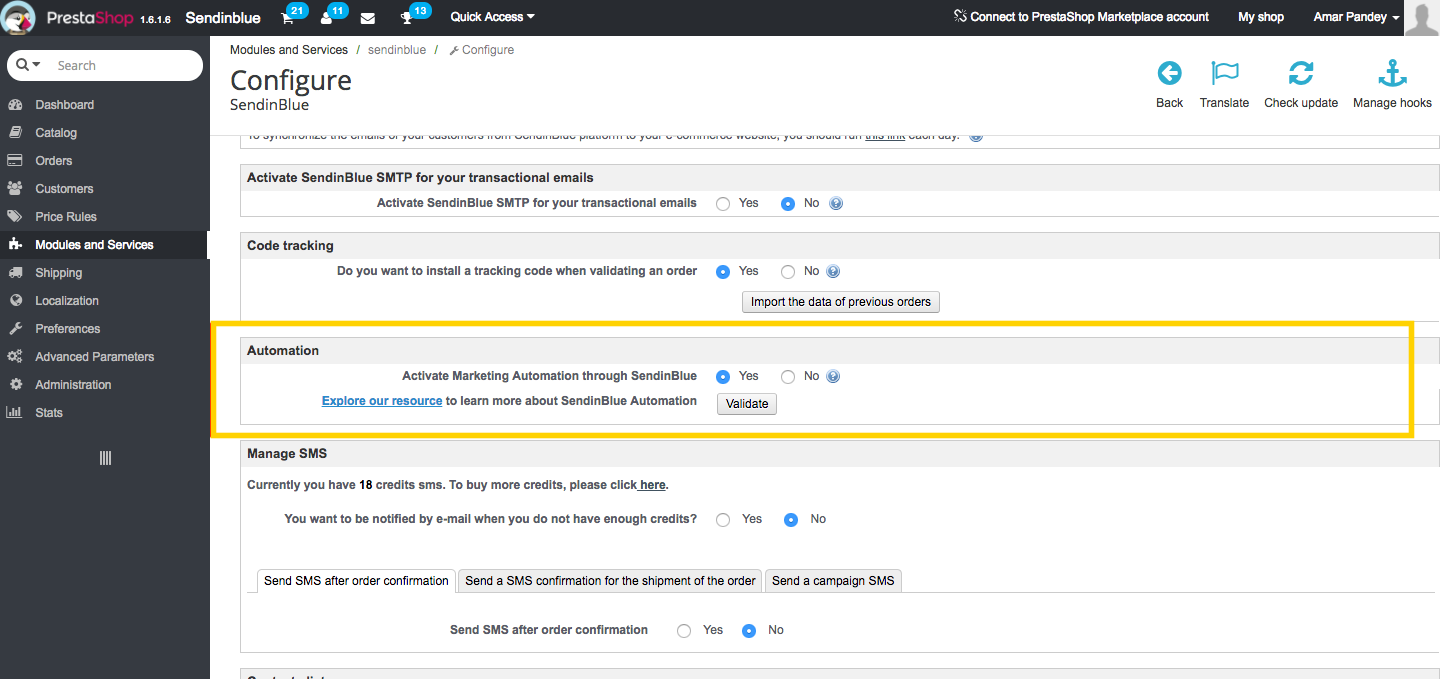 Example on Shopware, Shopify, Plentymarkets:
For these 3 plugins, you can directly activate the tracking code from Brevo. You can check our dedicated article: Track visitor behavior (Shopware, Shopify, Plentymarkets)
Verify the tracker is working
You can now verify if everything is fine:
Back in Brevo, go to Automation > Settings > Tracking code
Select Plugins
Click Verify at the bottom of the page
Please visit your website before clicking on the Verify button. This activity on your website provides sample data to confirm the tracking is working correctly.
Verify if your contacts are identified
If you have a login on your website, the users should be automatically identified. If you want to check if everything is working fine, please check How to check if my contacts are identified.
🚀Create your Automation workflows
You're all set to create your Automation workflows! We've gathered all the Uses cases in this section.
⏩ What's next?
🤔 Have a question?
If you have a question, feel free to contact our support team by creating a ticket from your account. If you don't have an account yet, you can contact us here.
💬 Was this article helpful?
3 out of 6 found this helpful