Automation statistics correspond to the statistics of a specific workflow over a period of time that you defined, such as the number of contacts in each step of the workflow, and the opening, clicking and unsubscribing statistics when an email template is sent.
Quick statistics
Click

> See all statistics next to a workflow name to view quick statistics about each step: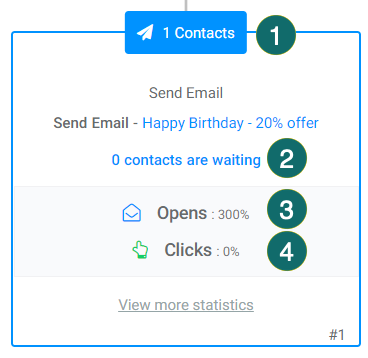 Number of contacts who went through this step of the workflow
Number of contacts who are currently waiting at this step of the workflow
Percentage of contacts who opened your email
Percentage of contacts who clicked a link in your email
Advanced statistics
When clicking on View more statistics on a specific step, you will access advanced statistics about the step: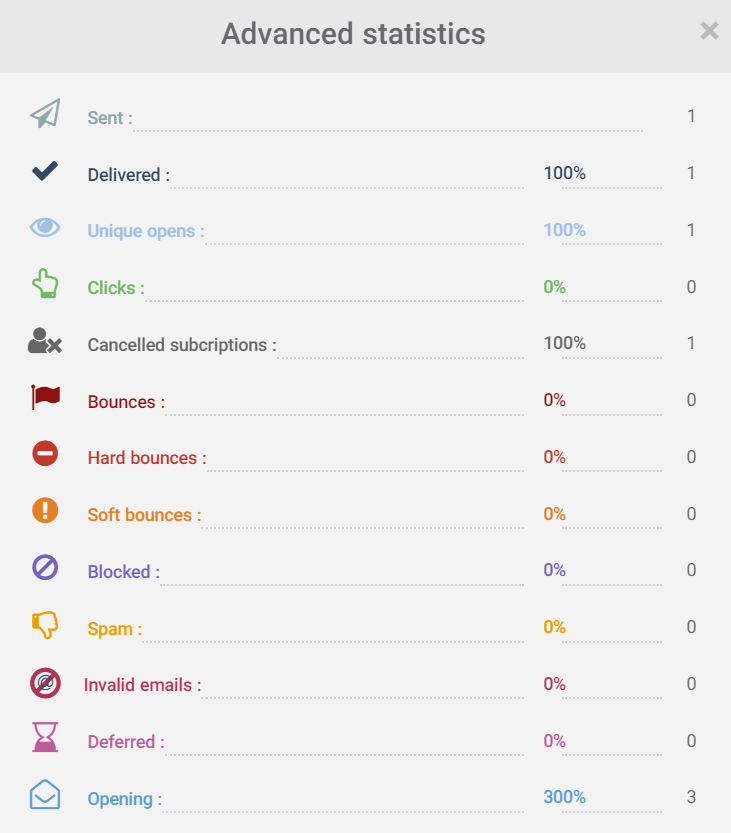 🤔 Have a question?
If you have a question, feel free to contact our support team by creating a ticket from your account. If you don't have an account yet, you can contact us here.
💬 Was this article helpful?
0 out of 4 found this helpful