Transactional statistics correspond to the metrics of your transactional emails, such as the number of emails that were delivered or opened, or the number of emails that resulted in a soft or hard bounce.
💡 Good to know
Your transactional statistics contain information about all your transactional emails, whether they were sent through an Automation workflow or not. If you want to filter your statistics to only view the emails that were sent through a workflow, you can either use a specific sender for these emails or add a tag to the email templates you use in your workflows.
You can easily filter your transactional statistics over a period of time, by sender, and by tag.
The graph view allows you to quickly observe the overall trend of your emails and know how they performed.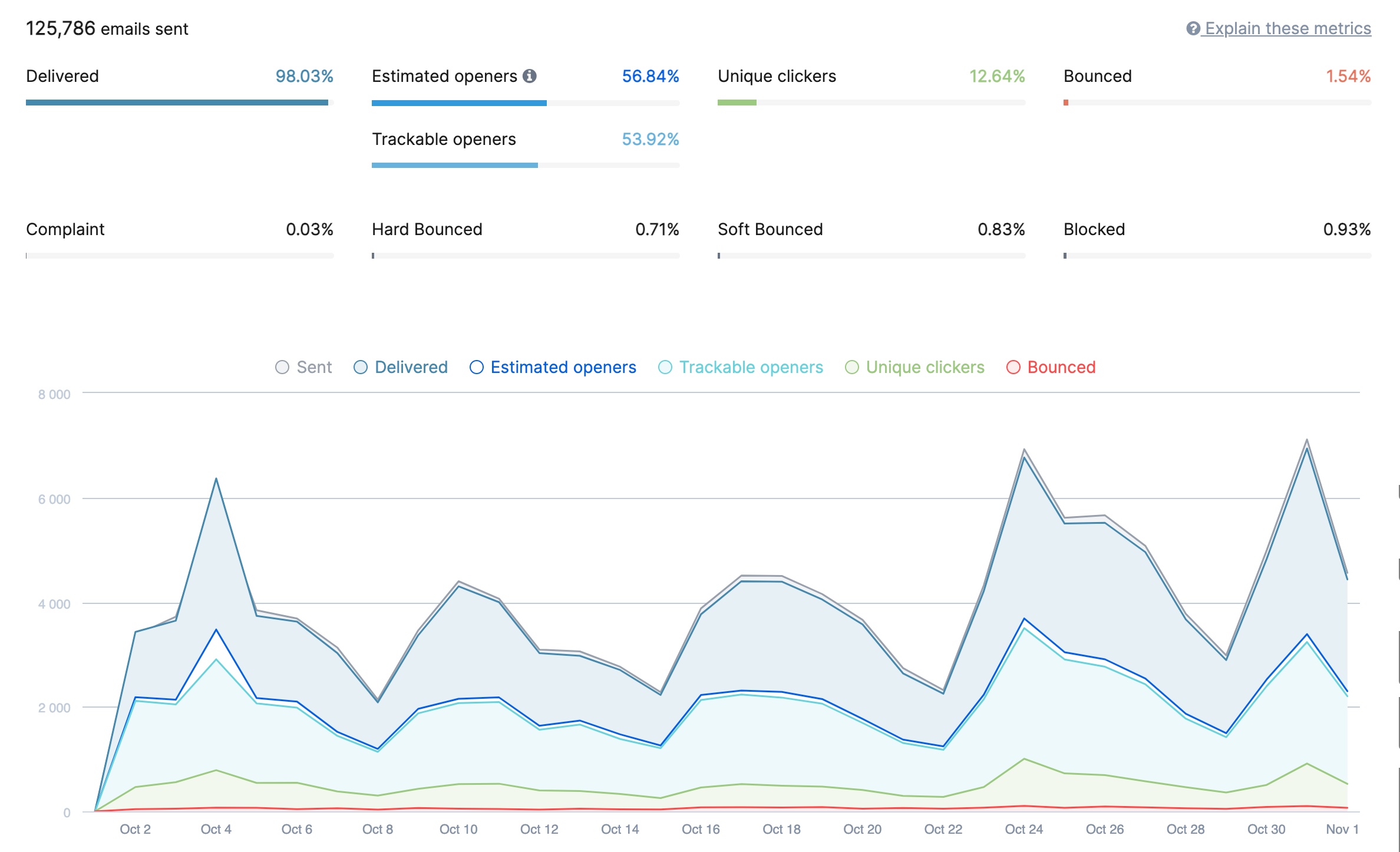 🤔 Have a question?
If you have a question, feel free to contact our support team by creating a ticket from your account. If you don't have an account yet, you can contact us here.
💬 Was this article helpful?
1 out of 6 found this helpful