Where can I find my partner dashboard?
To get access to your partner dashboard please log into brevo.tapfiliate.com/login.
Please use the password you set when signing up for the program.
What are the different functionalities in my partner dashboard?
Dashboard:

provides you with the main overview of your main KPIs such as conversion, commission amount, and pending payments.

Reporting

: this page allows you to dive deeper into your and your clients' performances. This is helpful in particular if you declared a large number of accounts.

Assets: once you are approved for the program, you can find your client invitation and declaration link as well as other marketing materials on this page.

Conversions: this page gives you an overview of 1) your successfully declared accounts and 2) the total conversions and commissions you generated as a Brevo Service Partner.
The "Customers" tab provides you with a list of all successfully declared accounts, based on the date of declaration. The "Conversions and Commissions" tab shows you the respective conversion and commission amount for all converted (paying) customers .
Sources

: t

his page allows you to add sources. Sources are channels you might use to promote the Brevo Expert program.
Payout

gives you an overview of received payouts.
Where can I see my declared accounts?
To have an overview of all your declared accounts please log into your partner dashboard. Then, in your partner management dashboard, click the Conversions menu: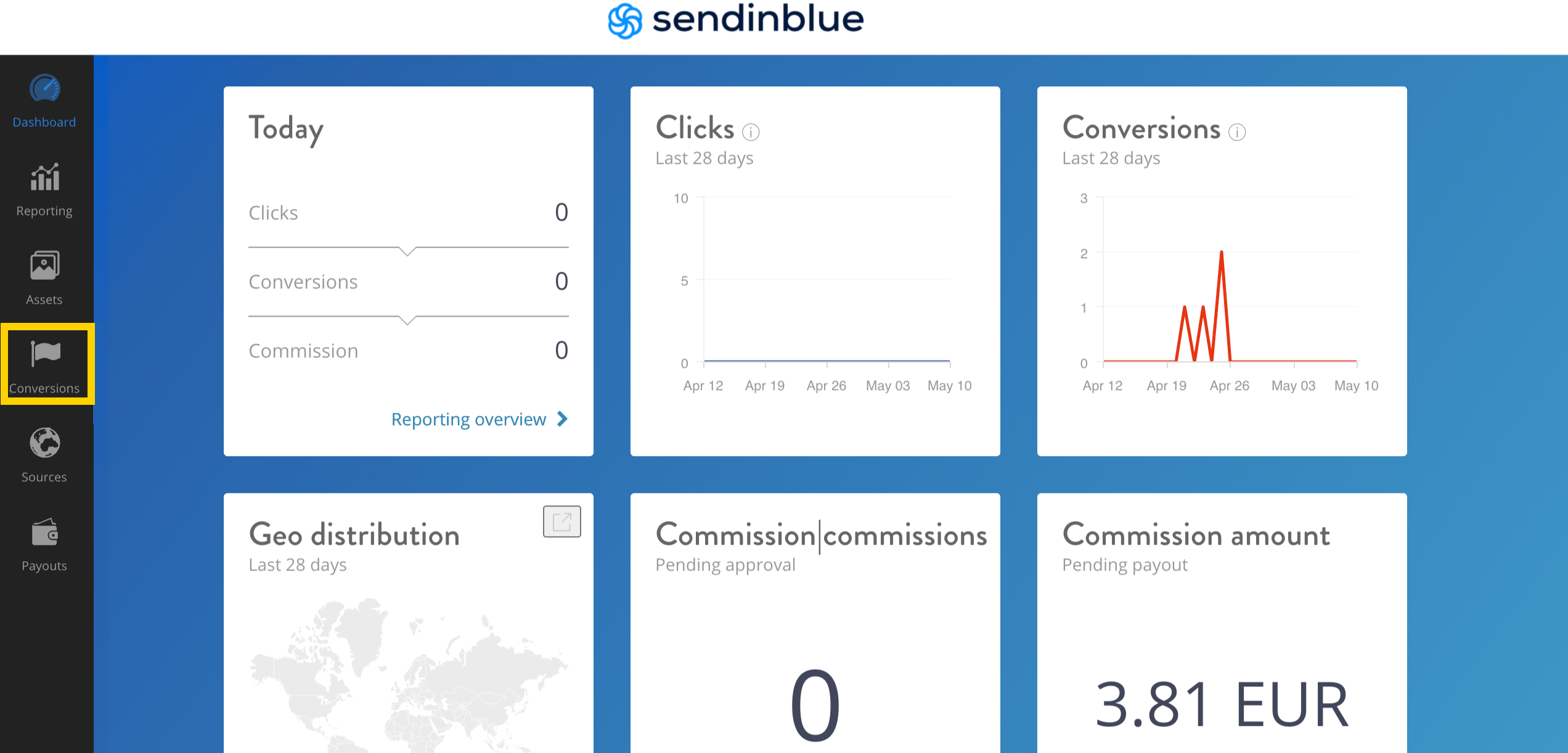 Here, you will find two tabs:
Customers tab
The Customers tab displays all your declared accounts based on the date of declaration. As of today, we cannot display the name of your customers.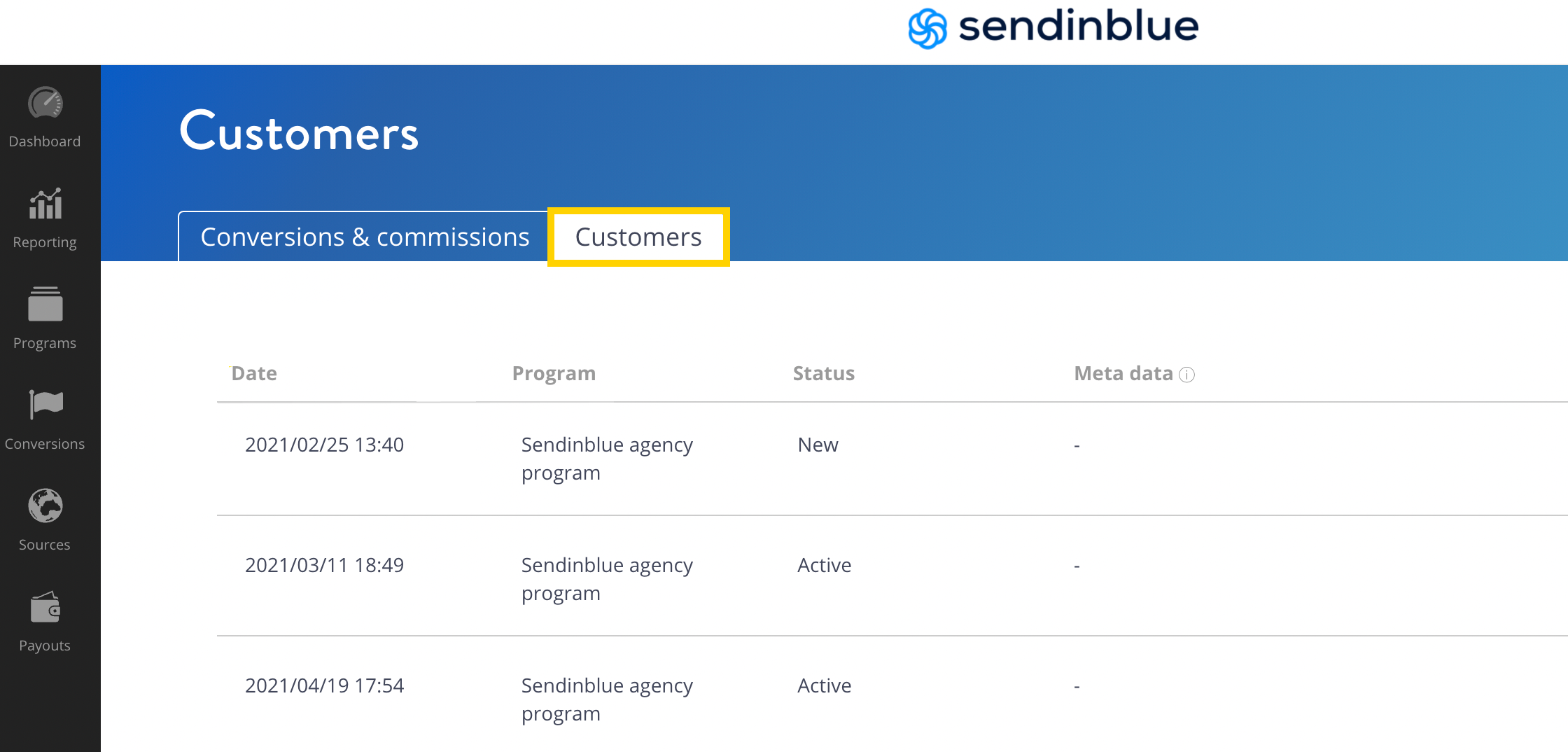 Conversions & Commissions tab
The Conversions & Commissions tab displays all your converted (paying) client accounts, the conversion amount, and the commissions earned.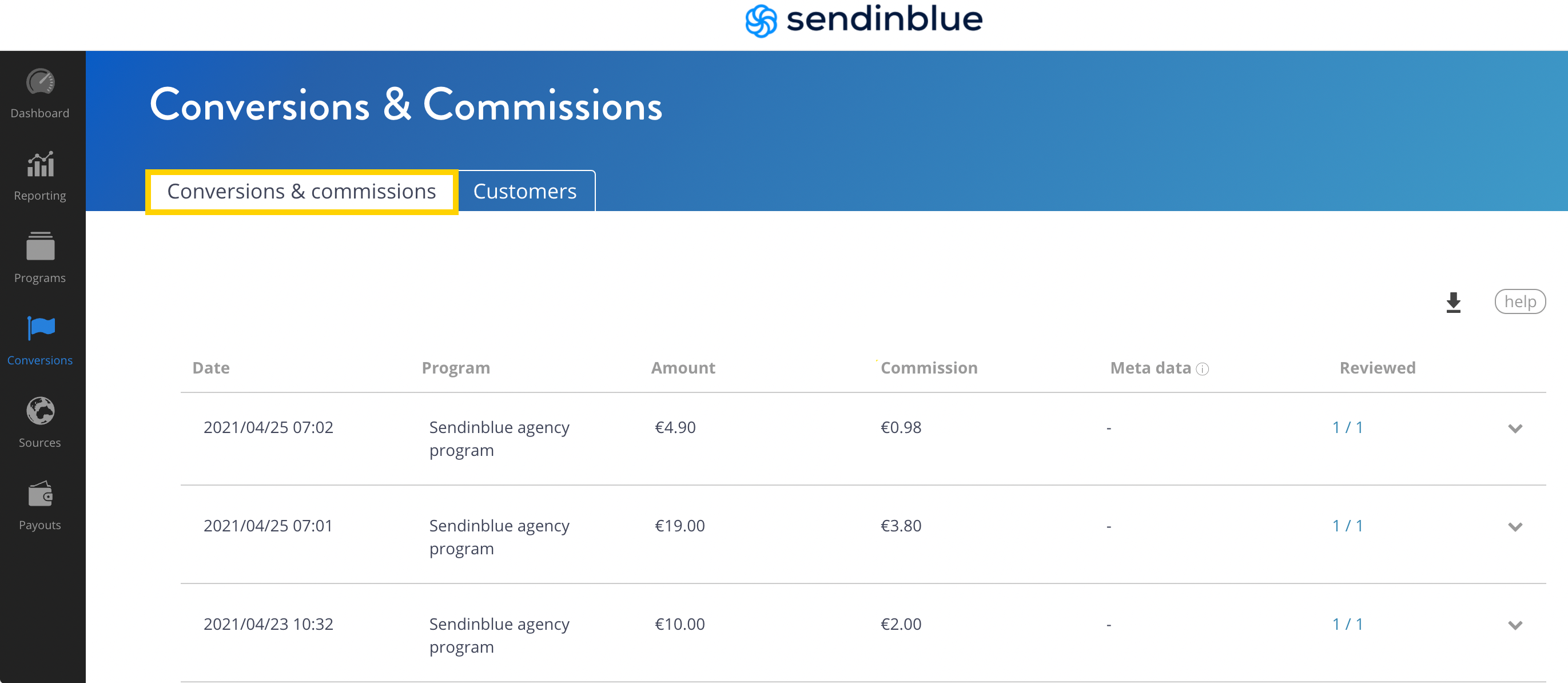 🤔 Have a question?
If you have a question, feel free to contact our support team by creating a ticket from your account. If you don't have an account yet, you can contact us here.