Add a payout method
In your partner dashboard, you can add a payout method in your account settings:
Click the icon at the bottom-left side of the screen.
Select Payout Methods.

Click New Payout Method.

Check your account balance
You can see and monitor your account balance in your partner dashboard.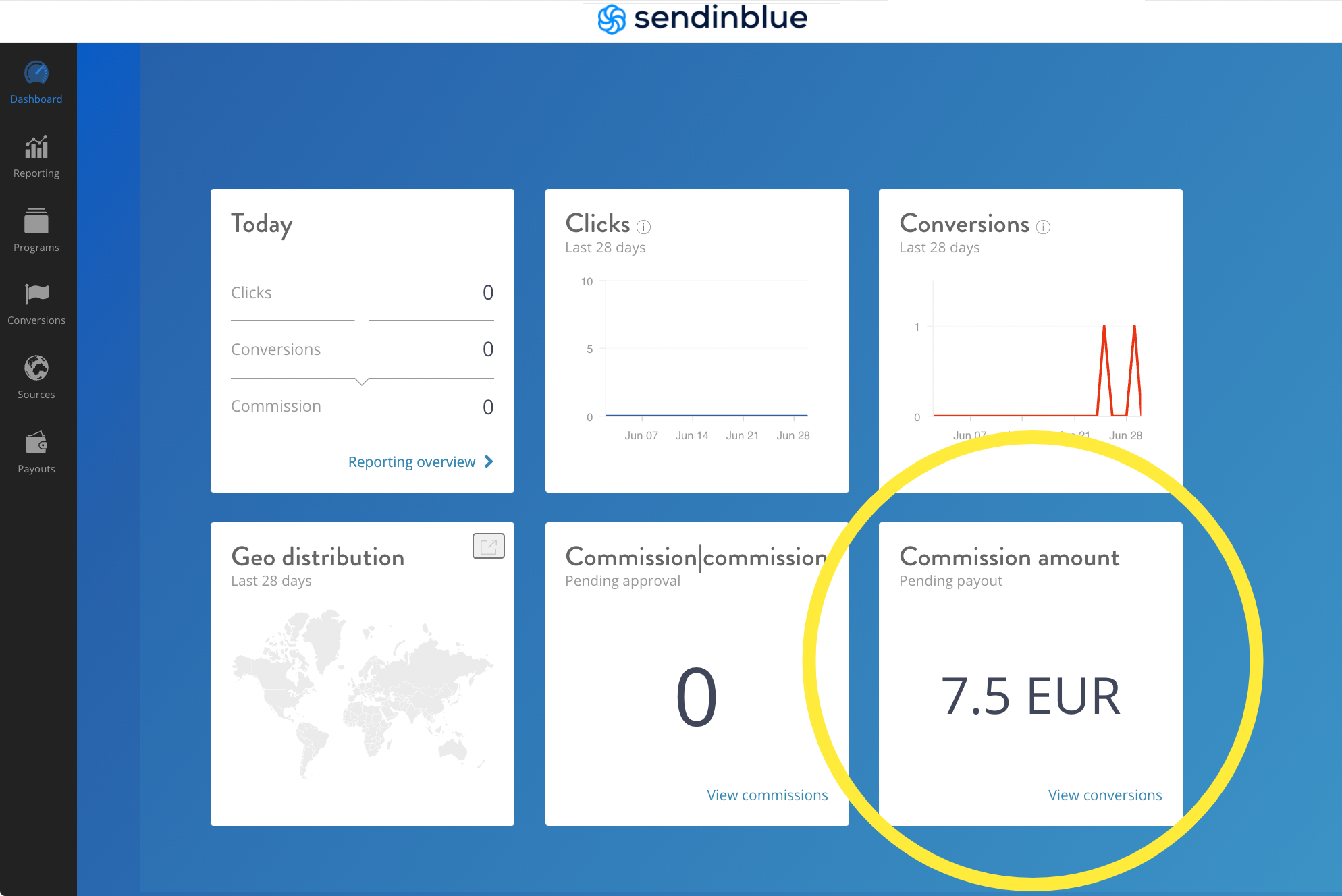 Once your account balance is > 100€, you will receive an invoice request with the total accrued balance in your partner account at the end of the monthly billing cycle. Upon receiving your invoice, the payout is made accordingly within NET 30 terms, usually around the 20th of each month.
❗️ Important
Customers
must
be declared
within 15 days of their first payment in Brevo
. To be eligible for your partner tier and earnings, you must declare a paying customer within 15 days of their first payment.
🤔 Have a question?
If you have a question, feel free to contact our support team by creating a ticket from your account. If you don't have an account yet, you can contact us here.