From the Conversations tab, you can check the website page from which your visitor initiated a message. It can be useful if you want to know what your visitor sees and what issue they could face on this particular page. 
To know from which website page your visitor initiated their message, click on the conversation. The first message has the mention on page followed by the name of the page from which your visitor initiated the message. You can also find this information from the right panel, under the section NOW ON where you can find thepage name and a history of the pages on which your visitor went. The history can be useful to avoid sending a help page that your visitor already read. You can click on the page name to display it.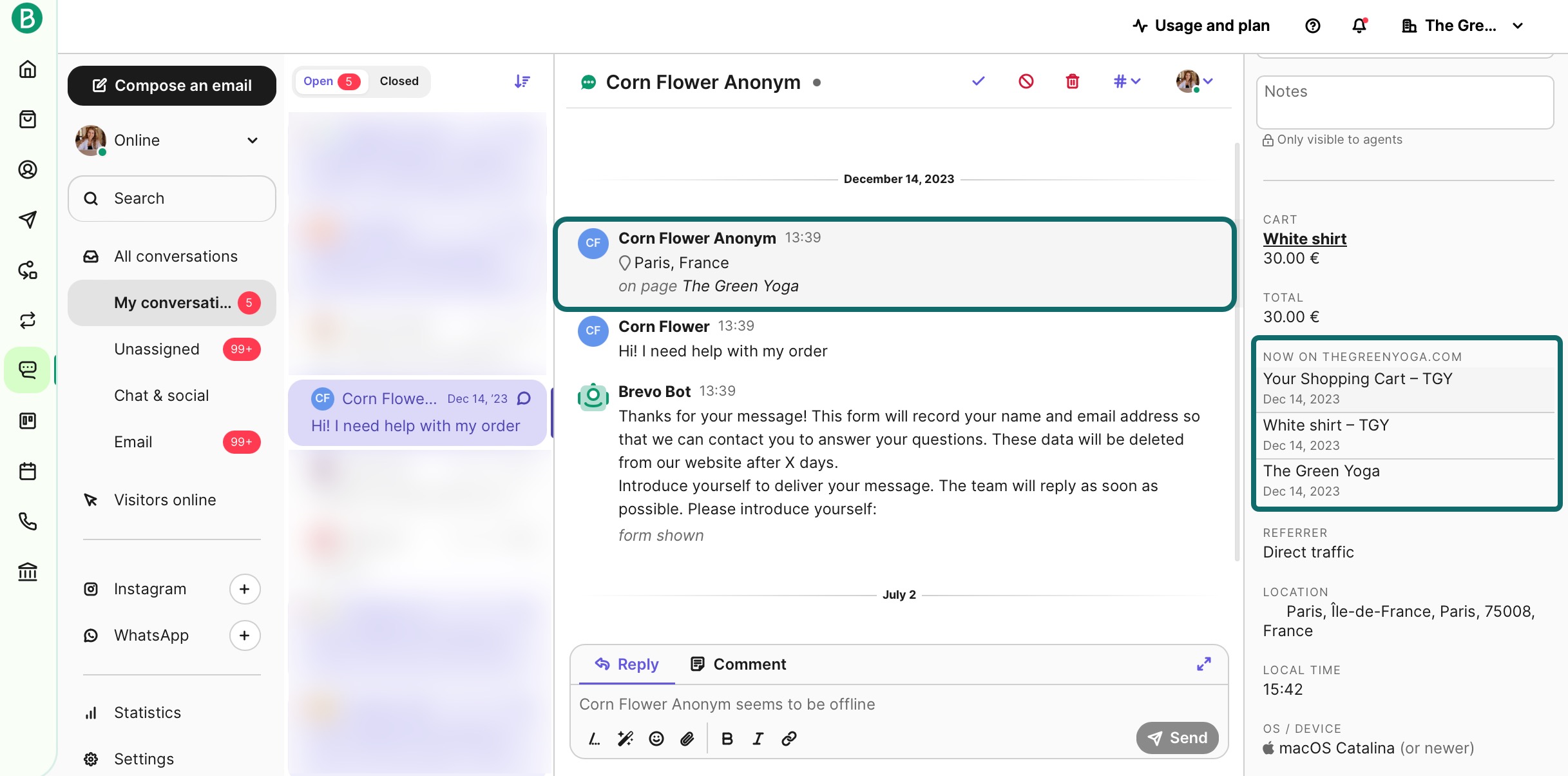 If you want to have more information on your visitors, go to the Visitors online page and check our dedicated article Understand the Visitors online page.
🤔 Have a question?
If you have a question, feel free to contact our support team by creating a ticket from your account. If you don't have an account yet, you can contact us here.
💬 Was this article helpful?
0 out of 0 found this helpful