Our eCommerce dashboard is the perfect tool to follow data from your customers and their orders on your website. Follow your revenue on specific periods, compare data with another period, check your product performance, and use the Retention analysis to improve your marketing strategy.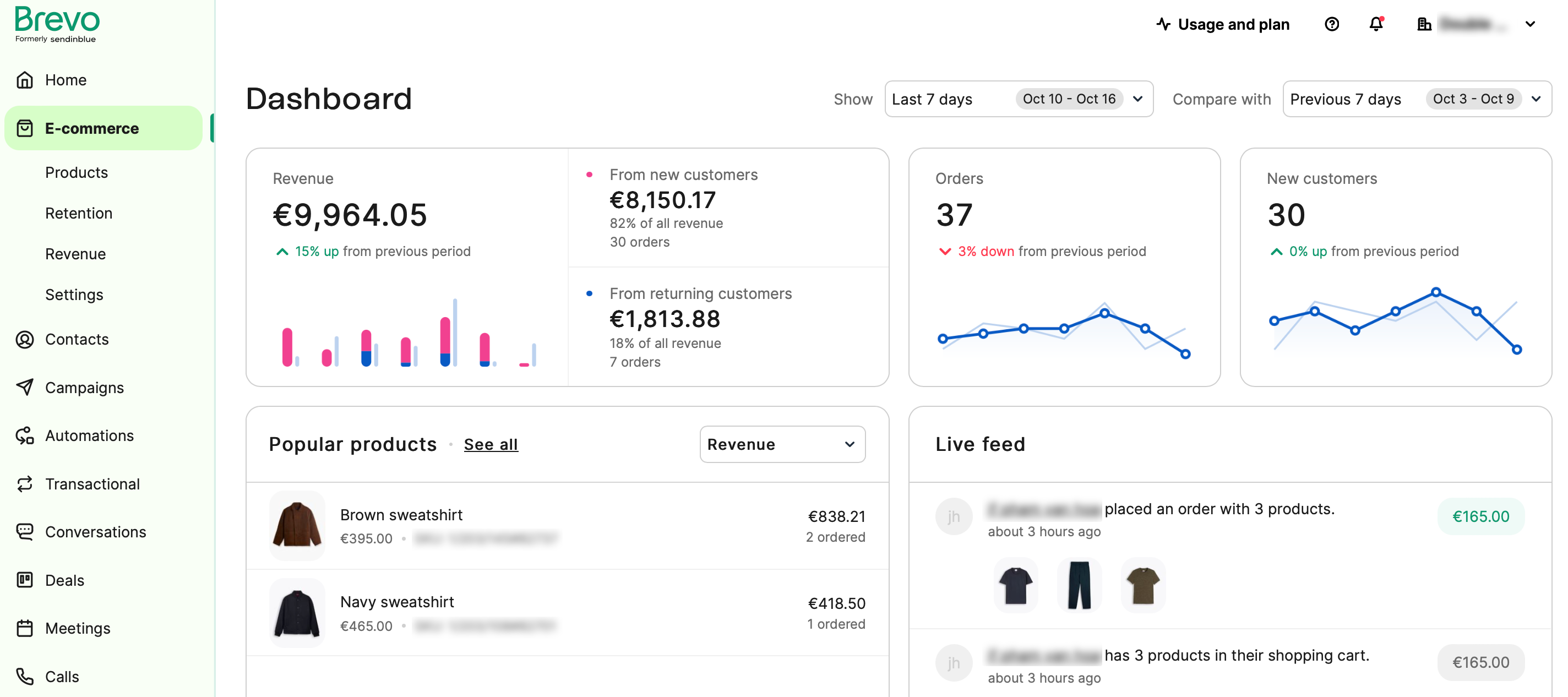 💡 Good to know
- You can
select the period
on the top right corner and select a comparison period.
- If you want to
change the currency
, just go to
Settings > Store currency.
-
You can choose between Sunday and Monday for the first day of the week in
Settings > First day of week.
Revenue
In Revenue, you'll find your total revenue for the selected period, and the same data displayed per day or month according to the chosen. 
You can hover over the chart sticks to check the details:
comparison with the previous period (selected at the bottom right)
% from new customers
% from returning customers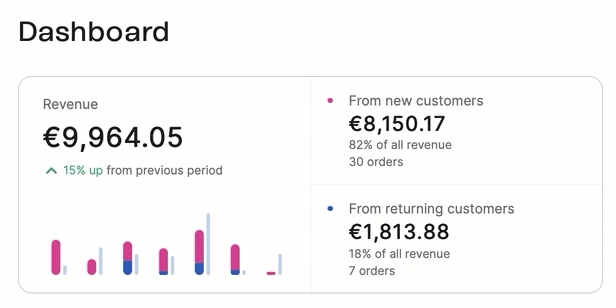 The light blue part of the chart corresponds to the New customers and the dark blue part to Returning customers. Just hover over the two left parts to highlight one or the other.
❗️ Important
By default,
all order statuses are counted in Revenue
. To select which order statuses you want to count as Revenue, go to
Settings > Order statuses.
Orders & New customers
Orders

You can see your total of orders for the selected period and the repartition per day (or month according to the length of the selected period).

When you hover over the chart, you'll see the details of the day (or month for long periods) and the comparison with the previous period.
New customers
The behavior is the same as Orders. A new customer is a customer placing an order for the first time.
Popular products
Your 10 most popular products are gathered in the Popular Products widget. You can order your products per Revenue or Quantity (ordered).
Click See all to get more details on each of your products and see the full list. It'll get you to the Product Performance page. You can check our dedicated article: Check your product performance with our eCommerce dashboard.
Live feed
The live feed gathers all the latest actions of your clients and customers. You can follow these two actions:
When a client has added products to their shopping cart - the amount is displayed in gray
When a client has placed an order - the amount is displayed in green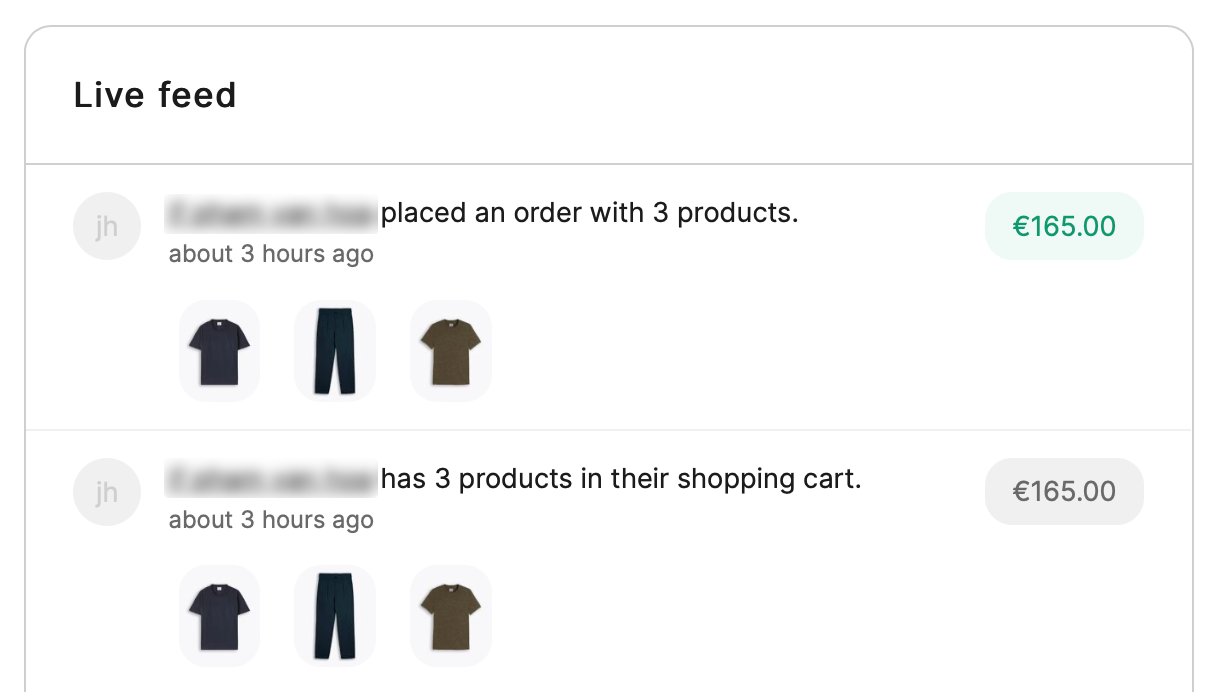 ⏭ What's next?
🤔 Have a question?
If you have a question, feel free to contact our support team by creating a ticket from your account. If you don't have an account yet, you can contact us here.
💬 Was this article helpful?
0 out of 3 found this helpful