When you create a task, you have to assign them a due date. This means that this task should be finished at any date and time before this due date.
To make sure you finish your tasks on time, you can filter your most urgent tasks and focus on them. If you've not finished some of your tasks on time, you can also filter your overdue tasks to try and finish them asap.
View your most urgent and overdue tasks
From the Tasks page, you can see your tasks due today or this week, and your overdue tasks by selecting the corresponding tab. You can also select a specific period of time.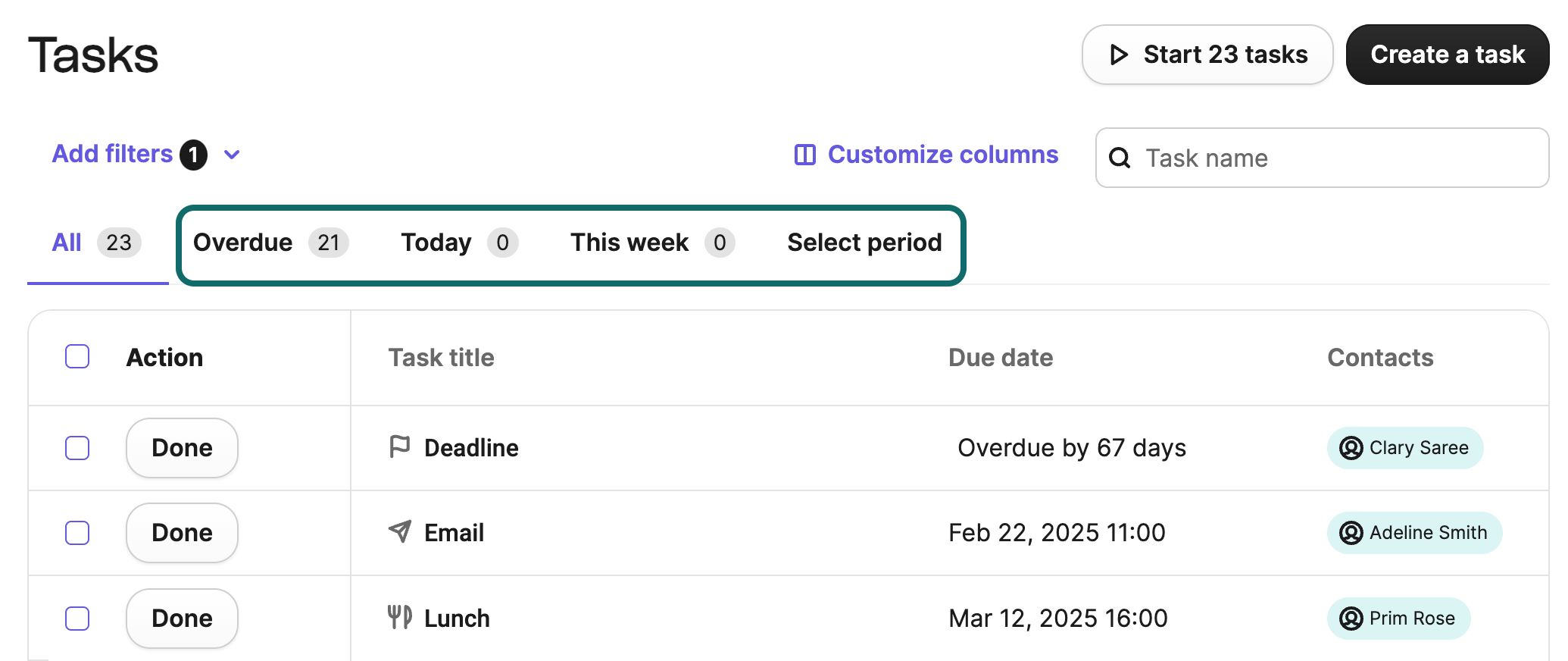 The color in front of the due date indicates when the task is due:
Overdue

Due this week

Due next week or later
From the Deals page, you can view your overdue tasks by filtering your deals using the Overdue tasks filter:

⏩ What's next?
🤔 Have a question?
If you have a question, feel free to contact our support team by creating a ticket from your account. If you don't have an account yet, you can contact us here.
💬 Was this article helpful?
0 out of 0 found this helpful