The Drag & Drop Editor makes it easy to design professional-looking emails. It provides more options to customize your email and also ensures that your email looks perfect on any email client and device.
In this article, we will show you how to easily customize how you would like your campaigns to appear on mobile devices using the mobile view editing functionality in the editor.
We've divided the Drag & Drop Editor articles into the following parts:
First, check out our video tutorial to learn about some best practices for editing mobile responsive design of your email campaigns.
Actions on the Mobile view
Click on the mobile icon in the top navigation bar to start editing the mobile responsive design of your email campaign.

Just like in the desktop view, you can add and move layout and content blocks. The block settings such as Spacing, Social media icons, or Image/Text settings are also available in Mobile view.
Hide a layout
You can hide a particular layout or content block in the mobile version of your email.
Clicking the mobile icon in the top navigation bar.

Click the block you'd like to hide.
In the left panel, enable the Hide option available on every block setting.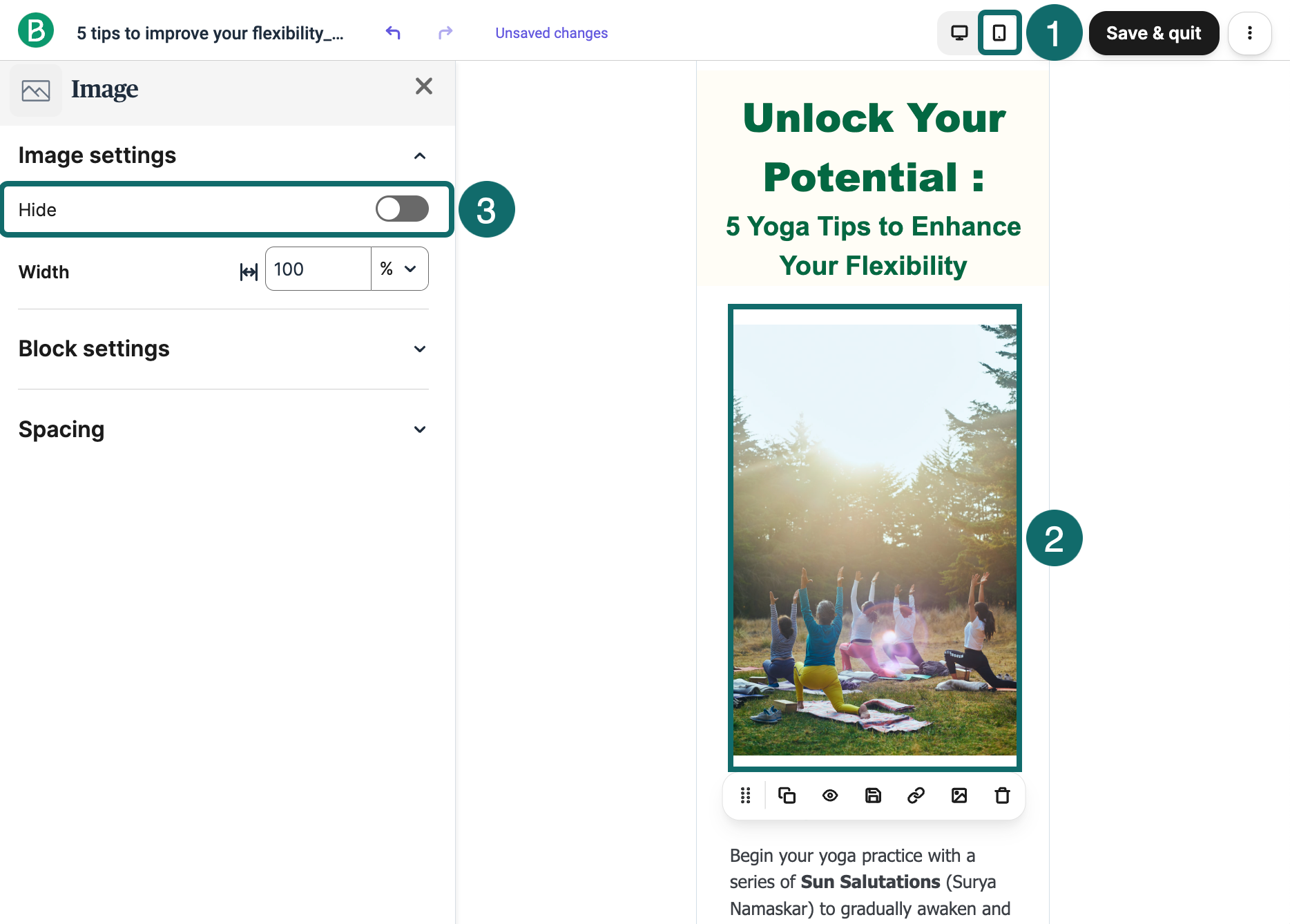 Change the arrangement: vertical or horizontal
In the Style settings, you can change the arrangement of your content blocks horizontally or vertically. Make sure you select the entire style block and not individual elements.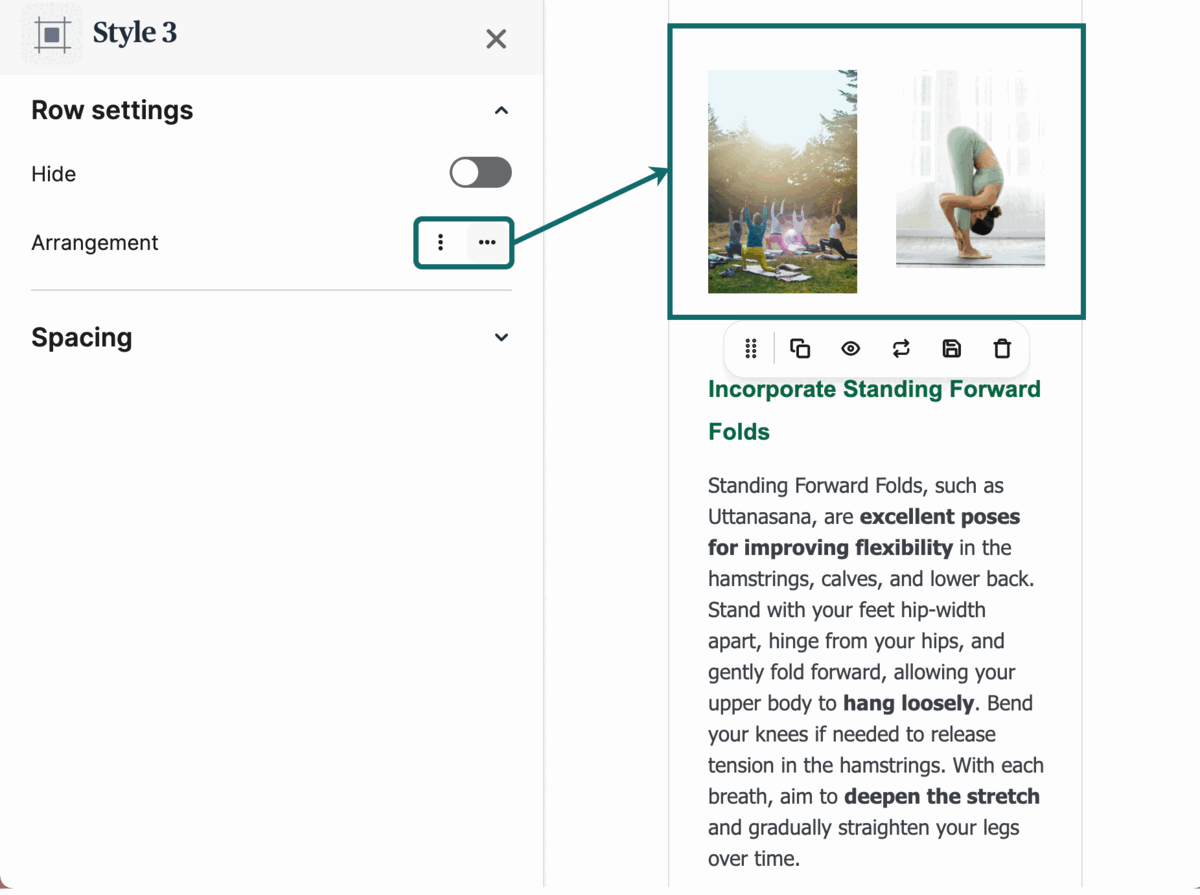 ⏩ What's next?
🤔 Have a question?
If you have a question, feel free to contact our support team by creating a ticket from your account. If you don't have an account yet, you can contact us here.
💬 Was this article helpful?
4 out of 21 found this helpful