To access the Segments page, go to Contacts > Segments.
💡 Good to know
You can also create and use segments directly from Contacts by clicking on + Add a filter.
Segment creation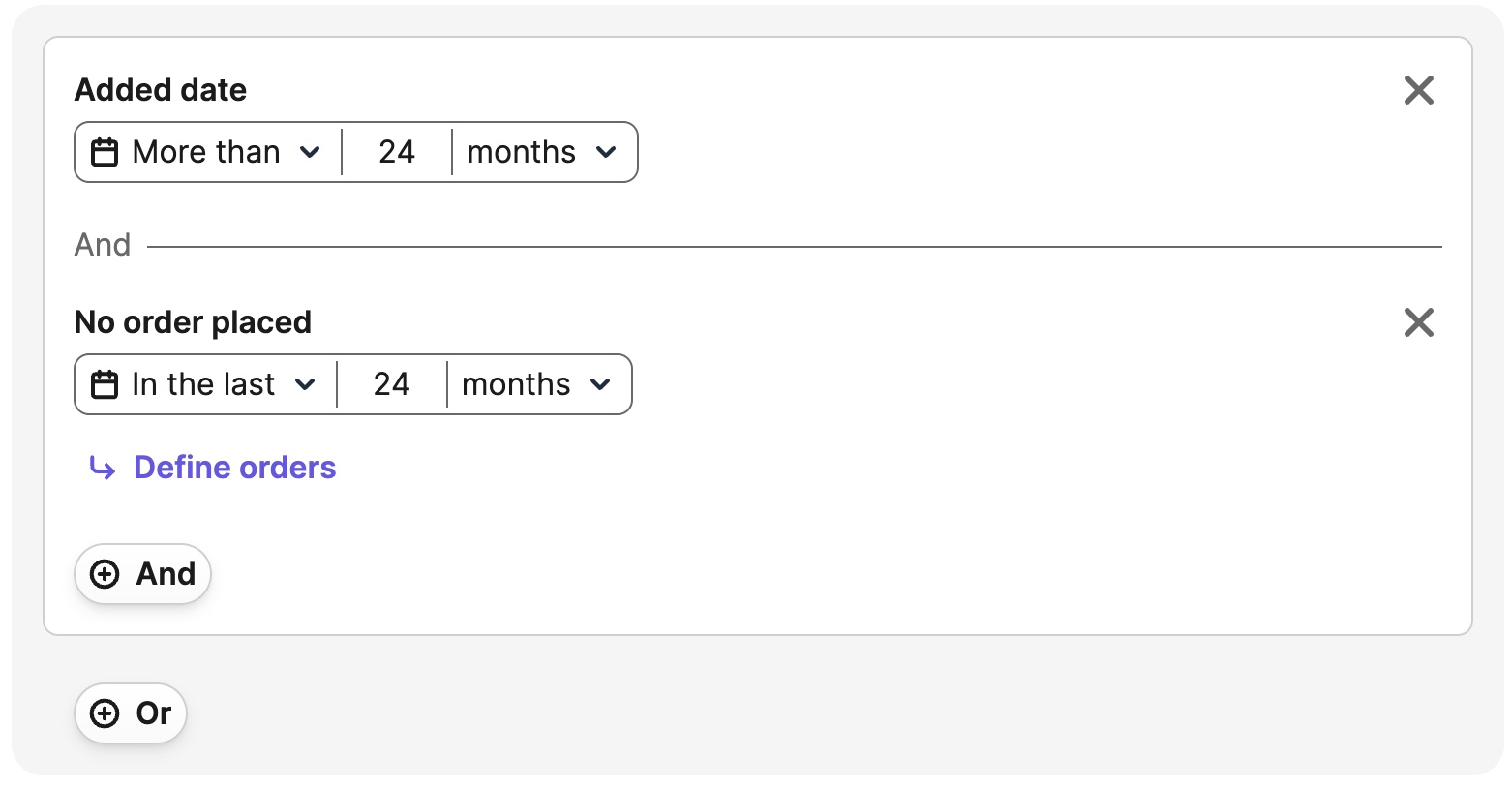 At the top-right side of the page, you will find the Create a segment button. From there, you can create a new segment by selecting different conditions.
You can then use this new segment to perform actions on the contacts, send them an email campaign, or launch an Automation workflow when a contact matches the segment.
Learn how to create a segment in our dedicated article Create a segment.
Categories and search bar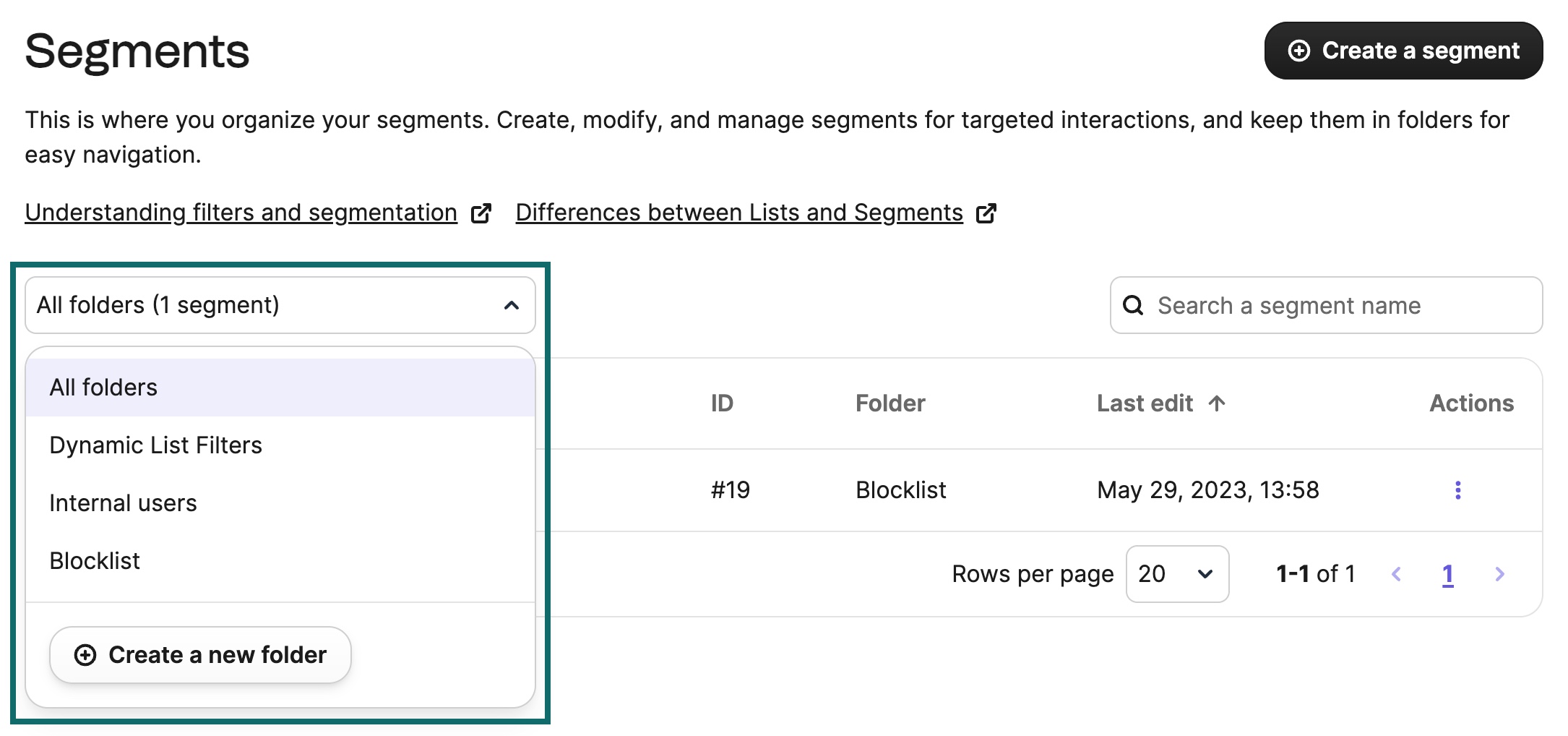 Our search functions allow you to quickly find a segment you've created:
Organize and search for segments by category: create categories to store your segments by theme and search for segments through a specific category.
Search for segments: do a quick search by typing the name of a segment (or a part of it).
Segments listing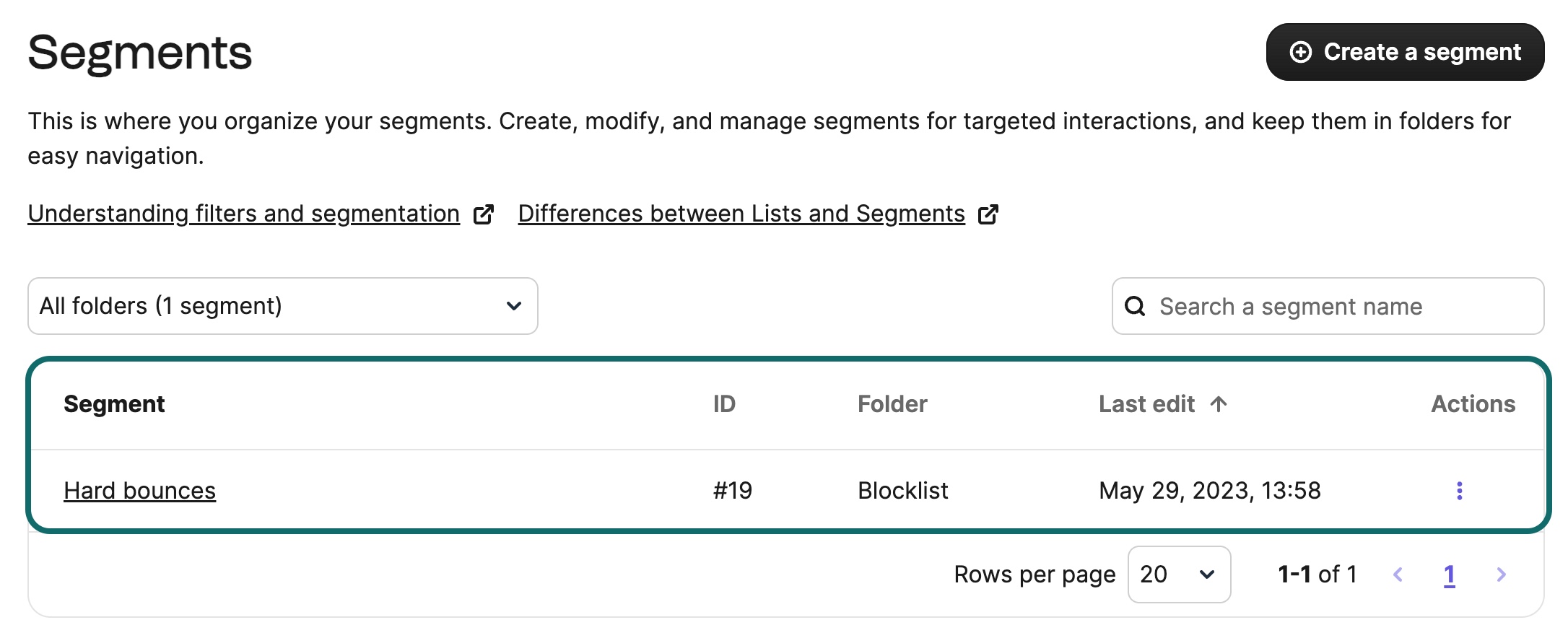 With the new Segments feature, you can:
View the details of your segments: get a quick view of a segment's ID, its category, and the last time it was edited.
View and edit your segments: view and edit the conditions of a segment by clicking on its name.
Perform actions on your segments: duplicate a segment, change its category, rename it, or delete it.
⏩ What's next?
🤔 Have a question?
If you have a question, feel free to contact our support team by creating a ticket from your account. If you don't have an account yet, you can contact us here.
💬 Was this article helpful?
0 out of 0 found this helpful