Set up your dashboard from eCommerce > Settings: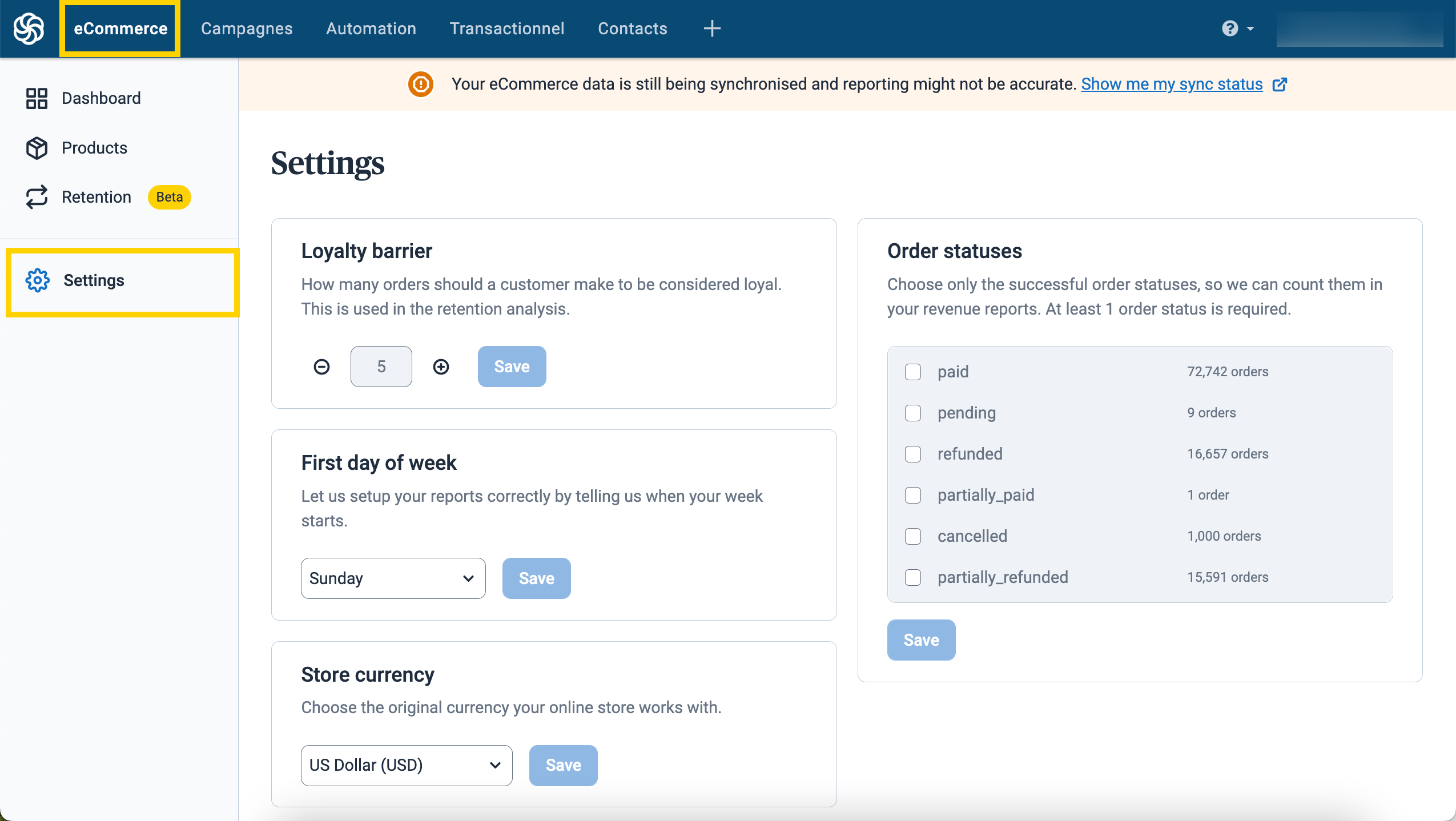 🛍️ Loyalty barrier
In our Retention dashboard, you can find data about Loyal customers. With this setting, you can decide when you consider your customers to be Loyal customers. The default setting starts at 5 orders, but you can pick a number from 3 to 10.
🗓️ First day of week
Choose between Sunday and Monday as the first day of your week for the different dashboards.
💲Store currency
Here you can change the default currency (US Dollars) to the currency of your choice.
✅ Order statuses
In this part, you can select the order statuses you want to be counted in your Revenue. Usually, you should pick the order statuses where the order was completed and not refunded. By default, all the statuses are taken into account.
According to the plugin you're using, the statuses you see may defer from the above screenshot.
What's next?
🤔 Have a question?
If you have a question, feel free to contact our support team by creating a ticket from your account. If you don't have an account yet, you can contact us here.
💬 Was this article helpful?
0 out of 0 found this helpful