Transactional emails are automated messages triggered by specific user actions, such as account creation, password reset, order confirmation, and shipping updates. These emails are crucial for building customer relationships, increasing engagement, and driving revenue. To ensure the effectiveness of your transactional emails, it's important to follow some of our best practices described below ⬇️.
✂️

Separate your email flows

Transactional emails are an essential communication channel with customers and are expected whether or not a contact has subscribed to your emails. As a result, it's no surprise that they have an open rate that is eight times higher than that of marketing emails. However, lower engagement levels of marketing emails can negatively impact the deliverability of your transactional emails.

To avoid this problem, Brevo offers a solution where you can separate the routing of your transactional emails from your promotional email campaigns by using different dedicated IPs and sub-domains.

Moreover, you can efficiently manage and monitor the performance of all your transactional emails, including real-time metrics, from a single account.
👉 

Design engaging emails

Transactional emails are crucial for communicating with customers and establishing your brand's image. However, these emails are often perceived as plain and unengaging due to their standardized designs. Why not make them more attractive and recognizable using your branding? In Brevo, you can automatically customize your transactional email templates with your own brand logo, font, and colors.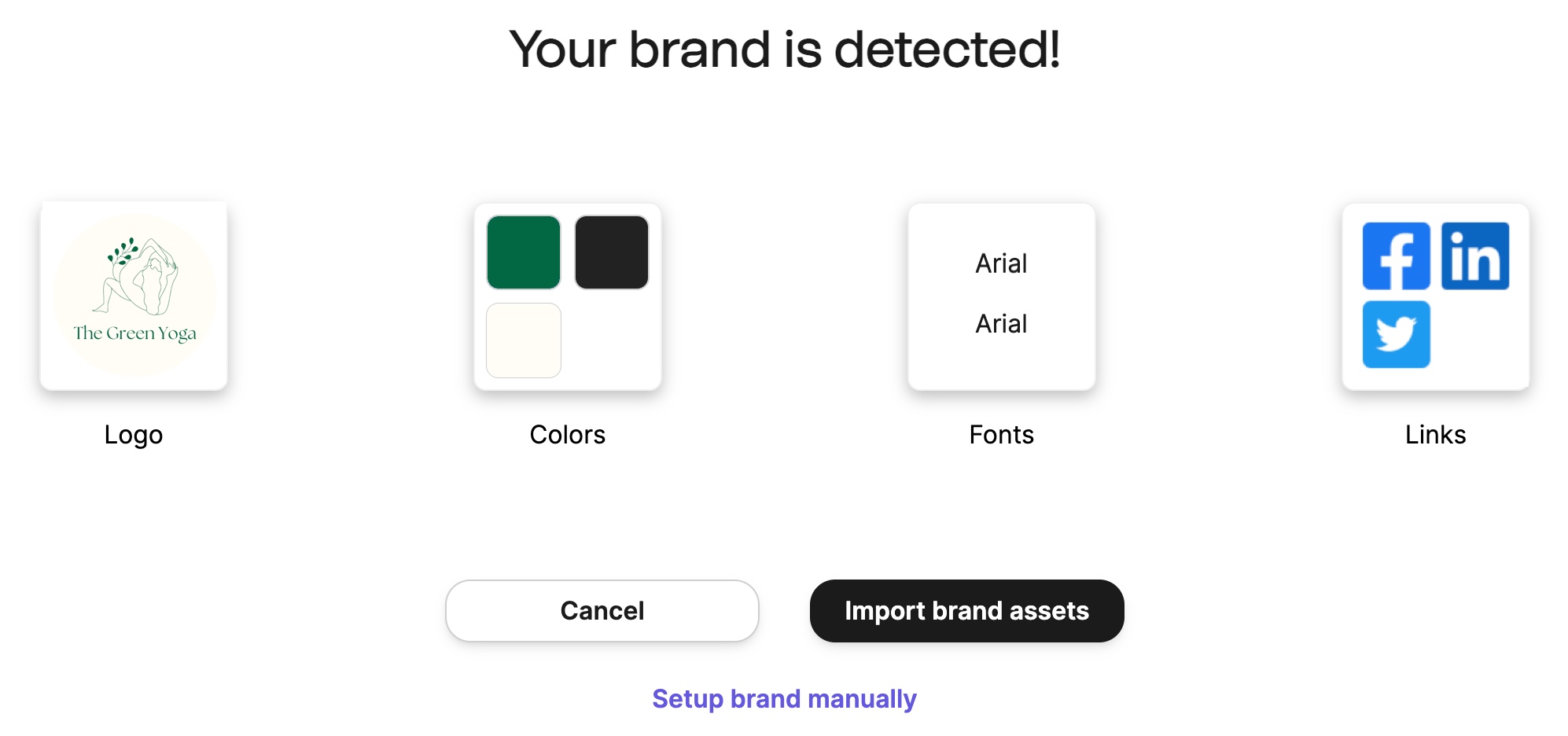 Additionally, including clear calls to action (CTAs) can help drive customer engagement and encourage them to take desired actions, such as completing a purchase or updating their profile.
You can also enhance the engagement of your transactional emails by adding bonus content or advice, promo codes, or special offers in addition to the expected information. This approach can turn routine transactional emails into valuable customer touchpoints that build brand loyalty and engagement.
⏰

Send your emails at the right time
Determining the optimal timing for sending transactional emails involves several considerations. While order confirmations should be dispatched immediately, deciding when to issue invoices can be more complex. Should the invoice be created concurrently or after the order has been delivered?
Furthermore, deciding when to remind visitors about abandoned carts can be challenging. Should the email be dispatched in an hour, a day, or a week? Similarly, determining the appropriate amount of time to give users to complete a step on a platform before providing them with additional tips can be tricky. Alternatively, one might question whether it's necessary to intervene at all. There are no definitive answers to these questions, as each website, app, and customer base is unique.
🎨

Personalize your emails

Customizing your emails with the recipient's name, order details, and other relevant information is a powerful way to establish a deeper connection with your audience. By personalizing your emails, you can create a more engaging and tailored experience for your recipients, which can lead to higher levels of customer satisfaction, engagement, and loyalty.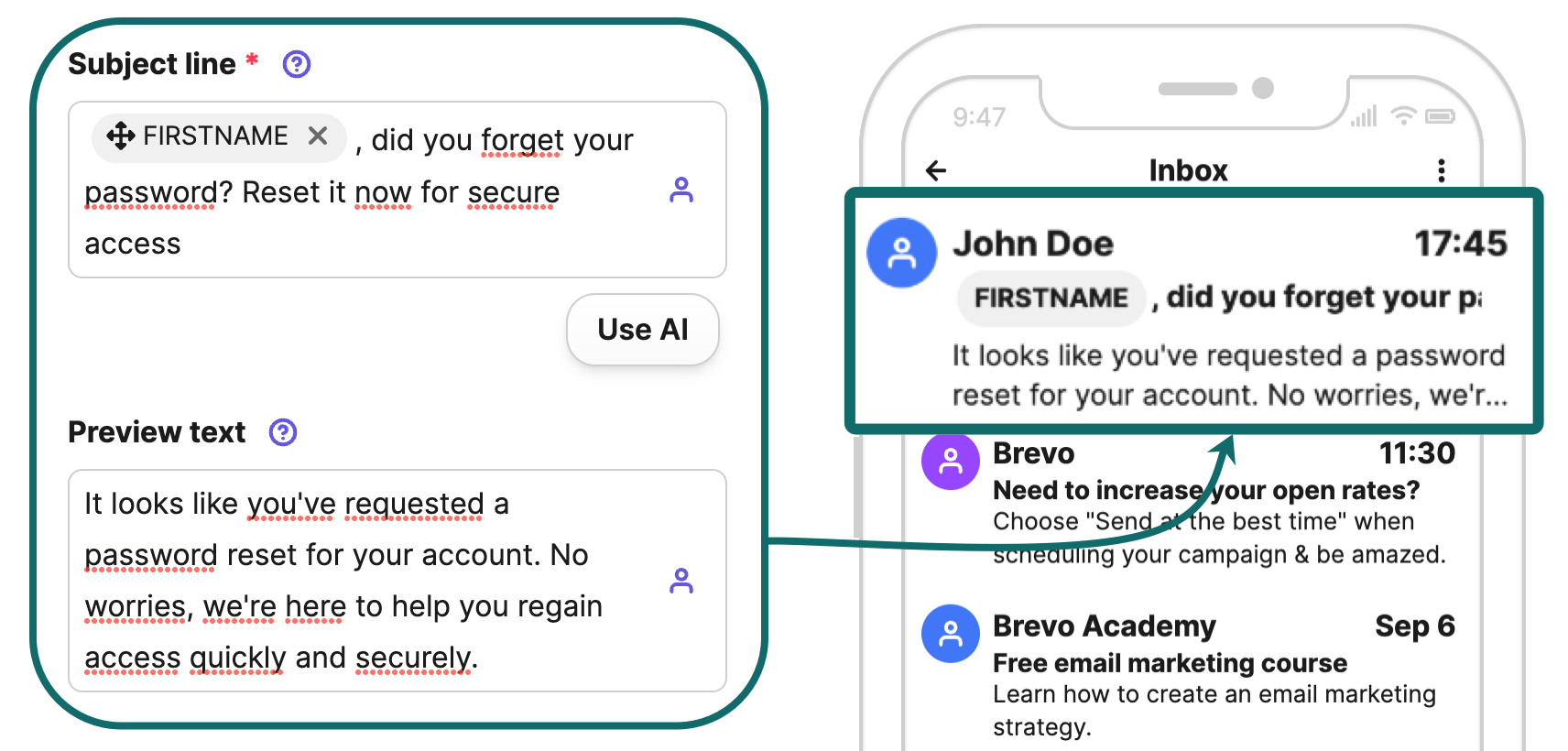 📱

Optimize your emails for mobile

Mobile optimization is a key aspect of creating effective transactional emails. With more and more people accessing emails on their mobile devices, it's important to ensure that your emails are designed and optimized for a mobile experience. This means using a responsive design that adjusts to fit different screen sizes, keeping the content concise and easy to read, and optimizing images for quick loading.

In addition, using a clear call-to-action and minimizing the number of clicks required to complete a transaction can help improve the user experience and increase conversion rates. By prioritizing mobile optimization in your transactional emails, you can ensure that your messages are effective and reach your target audience, no matter where they are.
🧪

Test your emails before sending

Testing transactional emails before sending them is essential to ensure they are error-free, properly formatted, and effective in achieving their intended purpose. By testing transactional emails, you can identify and fix technical issues or formatting errors that may negatively impact the user experience, such as broken links, missing images, or confusing layouts.

Testing can also help you ensure that your email is optimized for different devices and email clients, as well as different email providers' spam filters. This can improve the chances that your email will be delivered to the recipient's inbox instead of being filtered into the spam folder or rejected altogether.
🔎

Monitor delivery and open rates

While closely monitoring results for email marketing campaigns is a common practice, many teams neglect to monitor their performance on transactional emails. However, transactional emails are just as susceptible to problems as marketing emails. It's crucial to regularly review delivery statistics for each type of transactional email you send to ensure that none of them encounter any delivery issues.

To achieve this, Brevo provides an option to add tags to your emails. By doing so, you can easily review the delivery and open rates of specific transactional emails, such as password reset or receipt emails, from their logs. If you notice any unusual patterns or behavior in the graphs, it's recommended that you investigate further to see if any recent changes could be impacting delivery.
🤔 Have a question?
If you have a question, feel free to contact our support team by creating a ticket from your account. If you don't have an account yet, you can contact us here.
💬 Was this article helpful?
0 out of 2 found this helpful