We've created a series of articles to help you get started with sending Web push campaigns:
Good to know
What are Web push notifications?
Web push notifications are short messages that websites can send to your desktop or mobile device, even when you're not actively browsing the website. They appear as pop-up notifications similar to those from apps on your phone or computer.

Web push notifications can be used to send a variety of timely messages, such as offers and promotions, event reminders, or personalized recommendations.
Browser opt-in
When you first visit a website, you will be asked to give permission for the website to send you Web push notifications. The pop-up that appears is called a browser opt-in. When you allow a website to send you notifications, it means you have opted-in to receive Web push campaigns. If you block it, you will never receive this browser opt-in again, and it means you have opted out of receiving Web push campaigns from this website.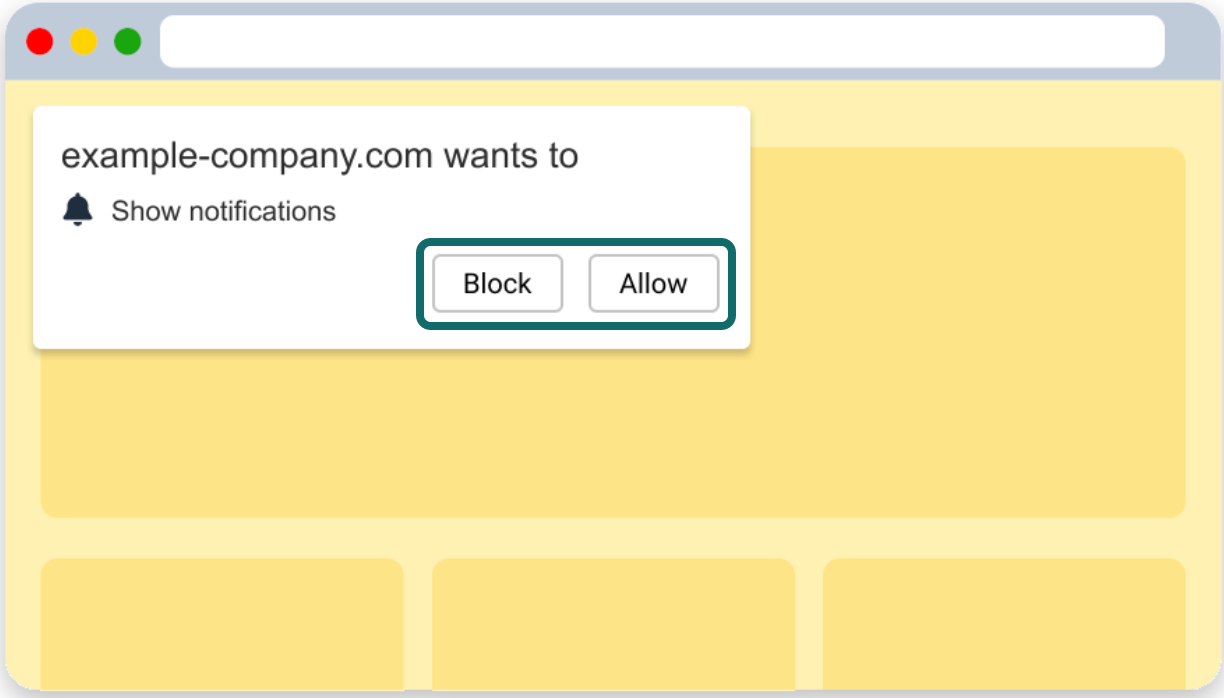 Why send Web push campaigns?
Web push campaigns offer several benefits, such as:
Communication in real-time
You can send your Web push campaigns instantly to people who have opted-in to receive them, so they can stay informed.
Increased user engagement
Web push notifications have higher visibility and click-through rates compared to other communication means. They grab the user's attention and encourage them to take action.
Opt-in consent
Users have to explicitly allow the website to receive Web push notifications, ensuring that only interested individuals receive them.
Multi-device reach
Web push notifications can be delivered to both desktop and mobile devices.
Personalization
You can select who to send your campaign to by segmenting your contacts, offering a personalized experience to your clients.
⏩ What's next?
🤔 Have a question?
If you have a question, feel free to contact our support team by creating a ticket from your account. If you don't have an account yet, you can contact us here.
💬 Was this article helpful?
6 out of 6 found this helpful