In this article, we will explain how to search for contacts within your whole contact list, a specific list, or a segment. You'll also learn how to perform actions on your contacts, such as blocklisting them or exporting them as a CSV file.
To access the contact listing page, go to Contacts.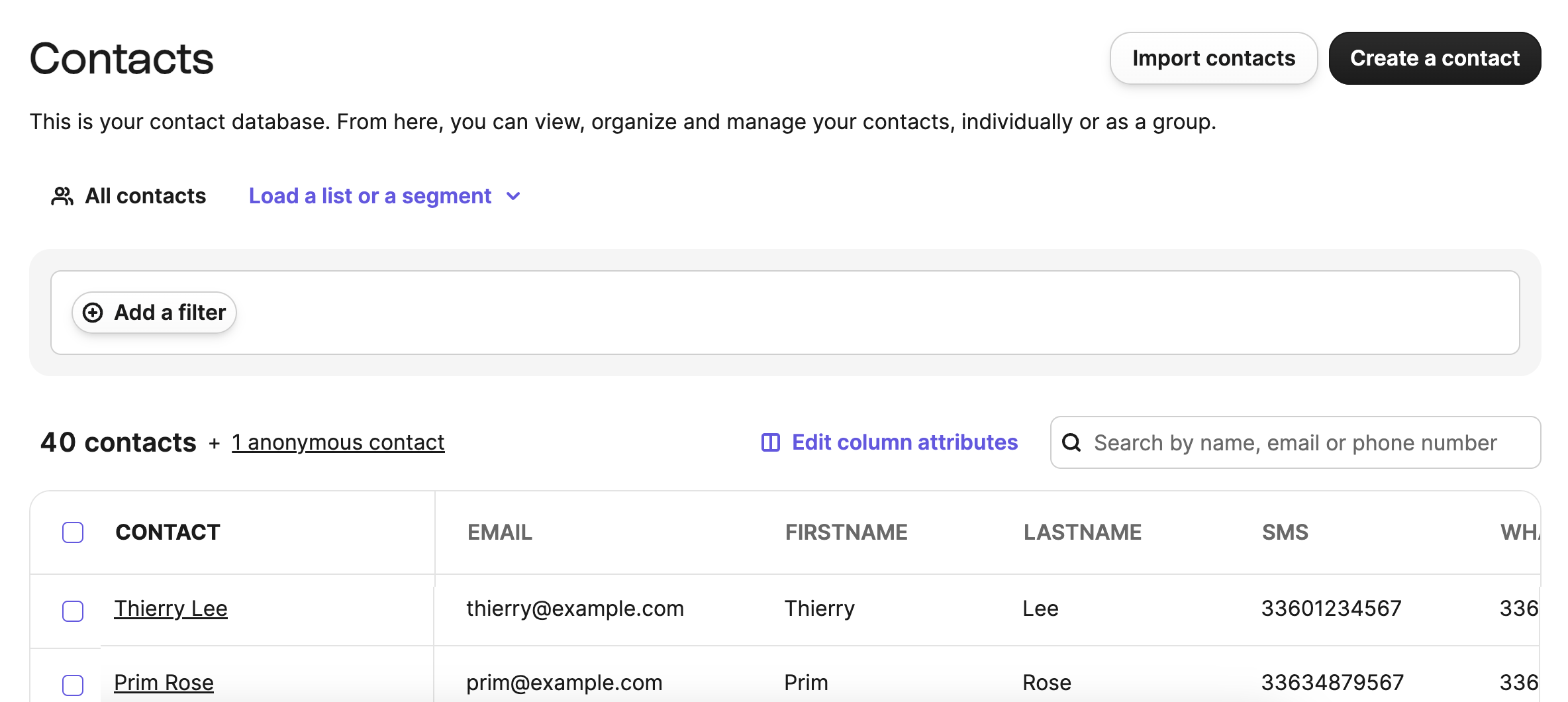 Select contacts

To select multiple individual contacts, select the checkboxes next to the contacts.
To select the contacts on your current page, select the checkbox at the top left of the table.
To select all the contacts on your current list or database, select the checkbox at the top left of the table and click

 

Select all contacts.
Manually search contacts
You can quickly search for a contact by typing their name, email address, phone or WhatsApp number in the search bar. For example, a quick search to find relevant contacts by typing an email address (or part of it) would give results similar to this:

Search contacts within a contact list or saved segment
You can search based on all of your contacts, within a specific contact list, or within a specific saved segment. Use the Load a list/segment tab to set your preference.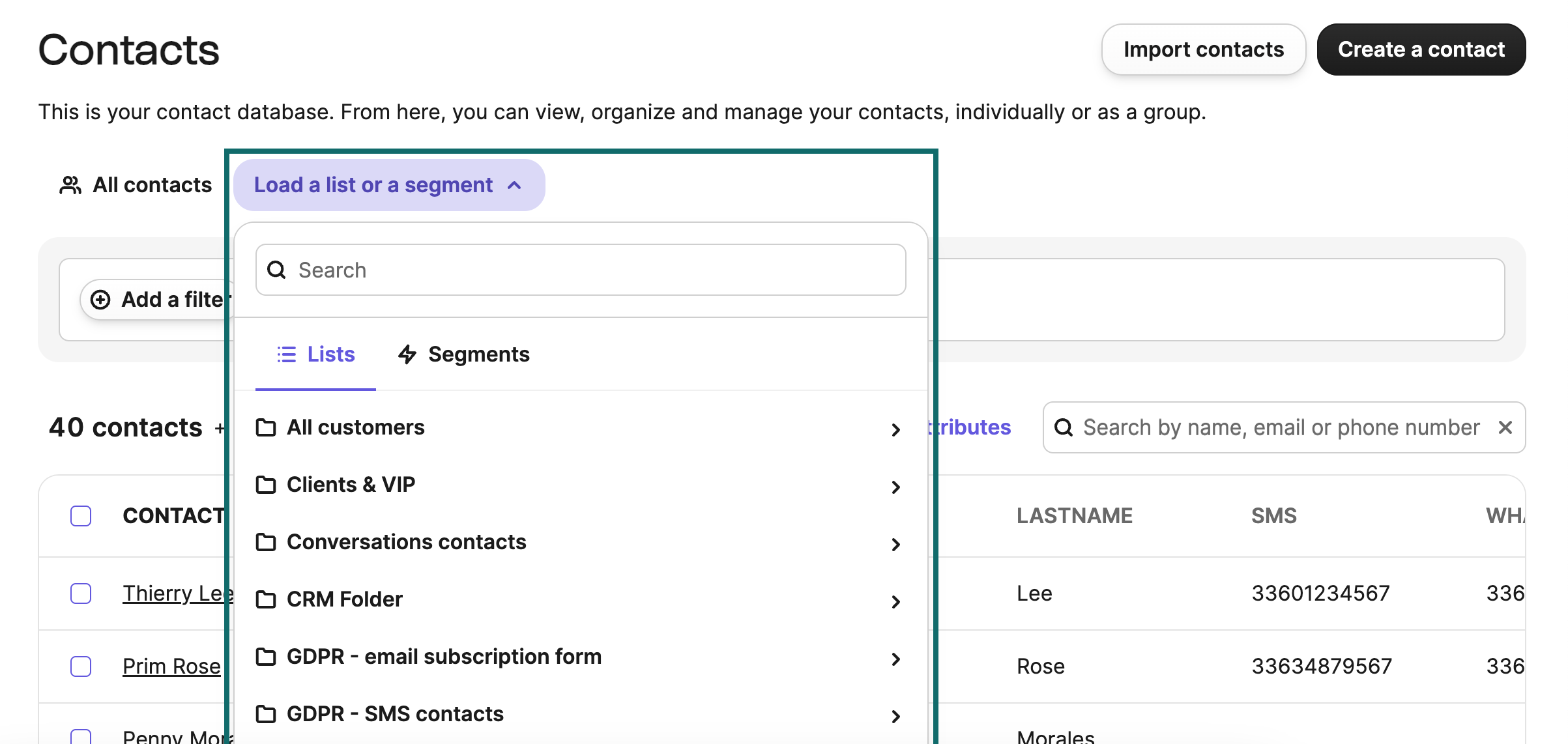 Search contacts using a segment
For a more advanced search, create a segment and use AND/OR to enter dependent or independent conditions, or combine the two. You can save your segment and use it to send email campaigns and manage your contacts. To learn more about creating and using segments, check our dedicated section.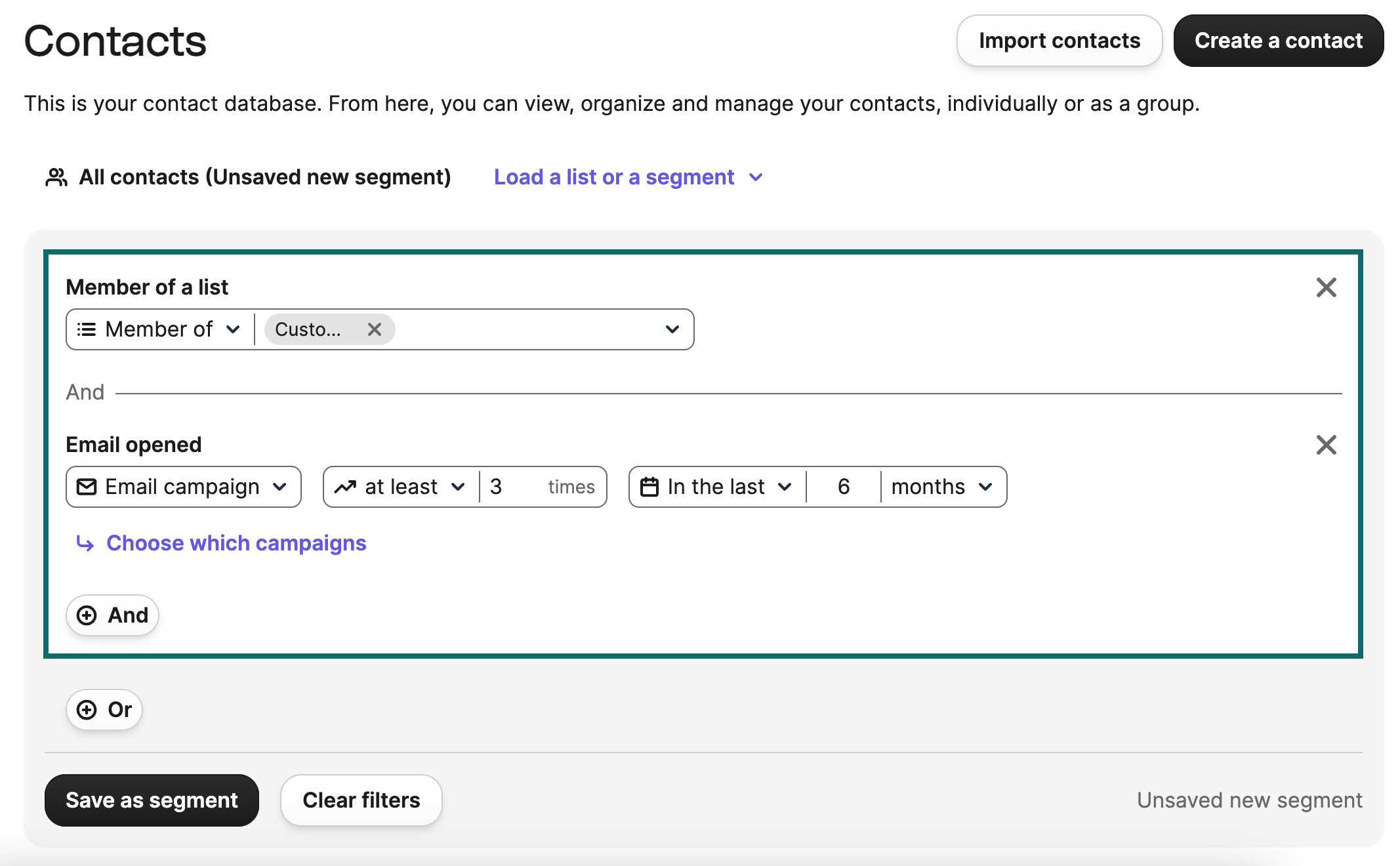 Perform actions on your contacts
Once your search is complete, you can perform an action on the whole list of contacts or on specific contacts only: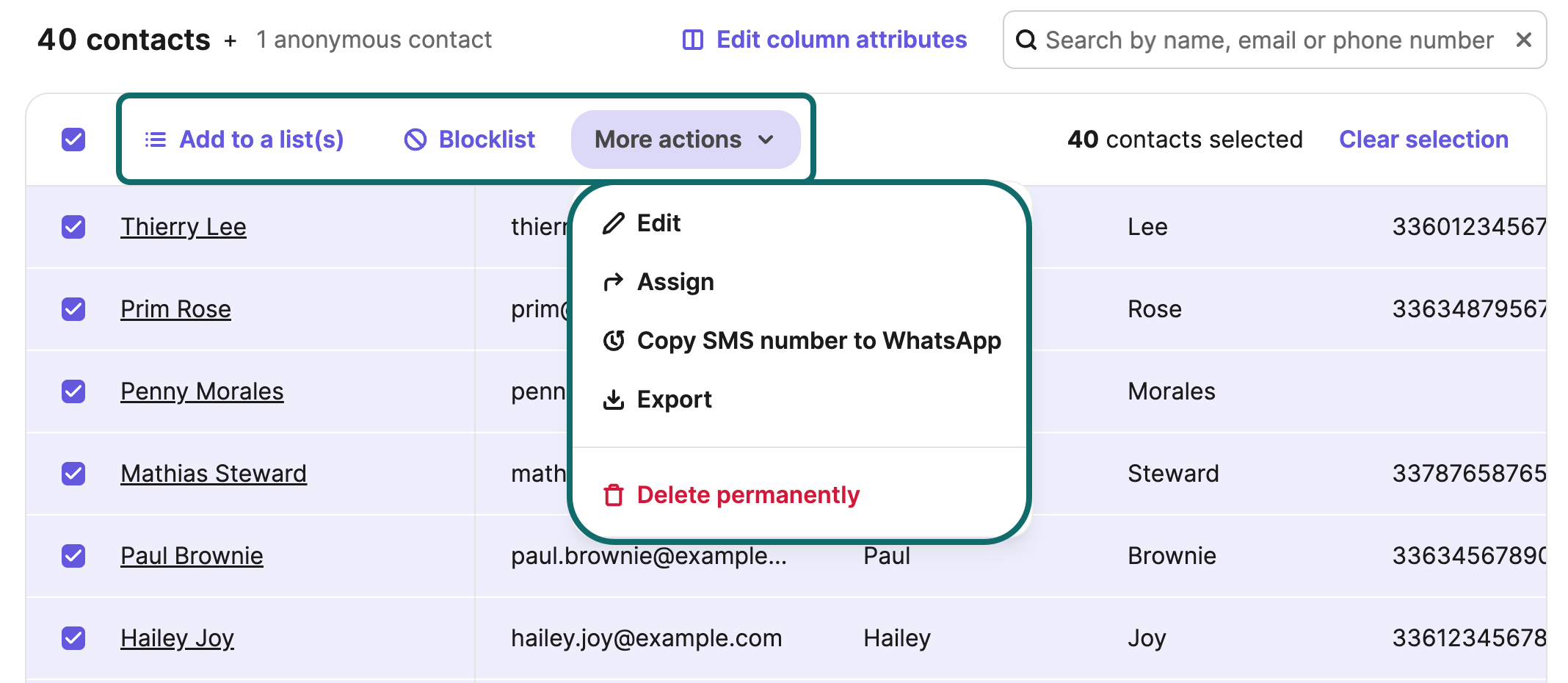 Add the contacts to an existing or new list,
Blocklist the contacts, 
Edit the details of the contacts,
Assign the contacts to a specific owner,

Copy the SMS attribute of the contacts into their WhatsApp attribute (if you enabled WhatsApp campaigns), 
Export the contacts as a CSV file, 
Delete the contacts.
⏩ What's next?
🤔 Have a question?
If you have a question, feel free to contact our support team by creating a ticket from your account. If you don't have an account yet, you can contact us here.
💬 Was this article helpful?
1 out of 6 found this helpful