The phone call history is a log of your past phone calls. It allows you to have an easy-to-access overview of all your phone calls and their details such as time, length, or type of the call. This information helps you stay on top of your communication with clients and customers.
To access your phone call history, go to Phone > Call history.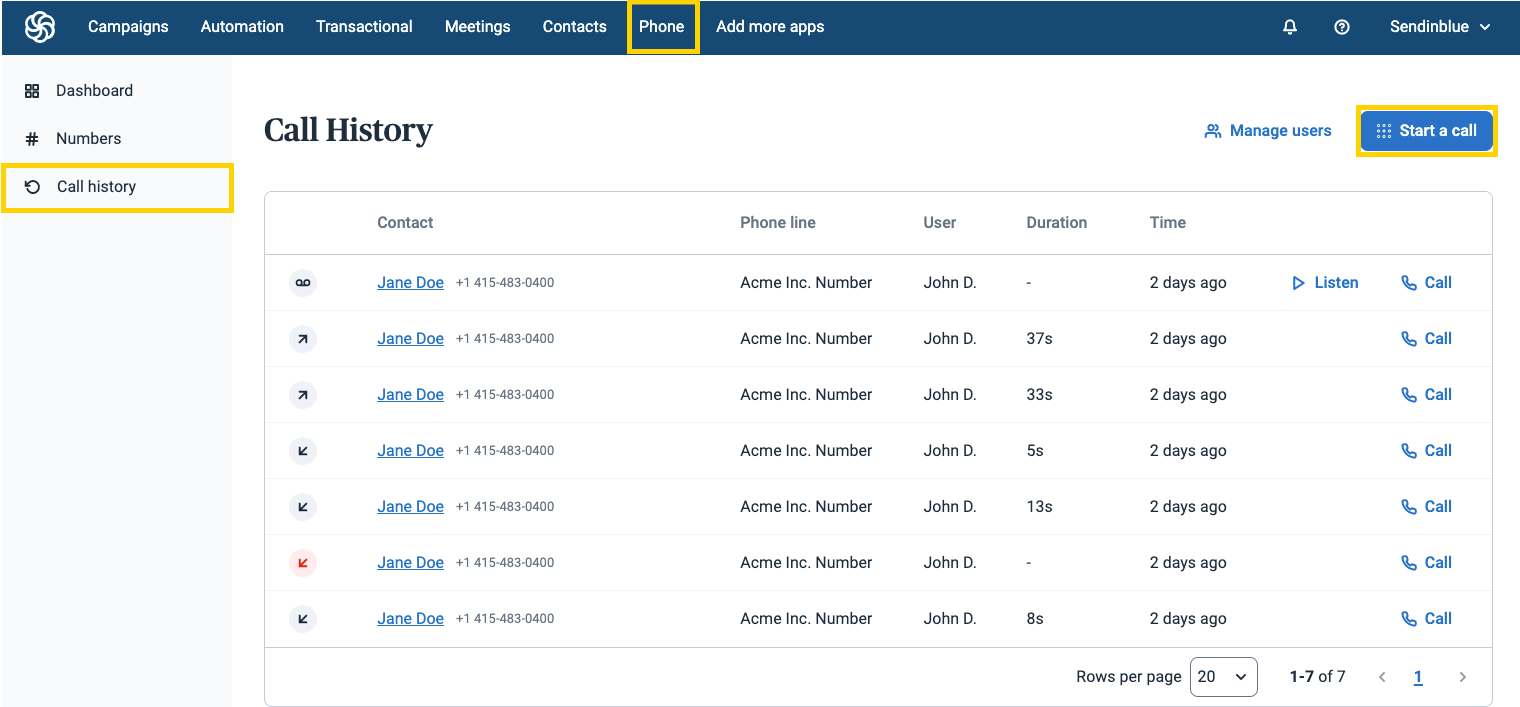 Overview of the call history dashboard

The arrow displays the call direction, namely inbound or outbound, and additionally if the call was missed or if a voicemail was left.


| | |
| --- | --- |
| | Inbound call to your Brevo phone number. |
| | Outbound call from your Brevo phone number. |
| | Missed inbound call to your Brevo phone number |
| | Inbound call that left a voicemail. |

Contact
If one of your contacts is registered with this phone number in Contacts, their name will display. Otherwise, only the number in the international format will display.
Phone line
Displays the phone number used for the call.
User
Name of the Brevo user from your account that made or answered the call.
Duration
Displays the length of the call.
Time
Displays the time at which the call was made or answered.
Listen
This button only appears if the contact left a voicemail.
Call
Allows you to directly make a call to this phone number.
What's next?
🤔 Have a question?
If you have a question, feel free to contact our support team by creating a ticket from your account. If you don't have an account yet, you can contact us here.
💬 Was this article helpful?
0 out of 0 found this helpful