💡 Good to know
Landing pages are available for
Business
and
BrevoPlus
plans.
In this article, we will explain how to publish your landing page.
We've created a series of articles to help you build your landing pages:
Publish your landing page
Once you're done with your design and settings, it's time to publish your landing page:
Click Launch at the top-right corner.
Click Publish Now.

Your landing page is now published.
❗️ Important
If you make changes to your landing page after publishing it, you will need to re-publish it following the same procedure:
Launch
>
Re-Publish
.
Landing page URL
You'll find your landing page URL below the preview of your landing page.

By default, your landing page will be hosted on a Brevo subdomain, but you can use a custom domain to host it (see the Custom Domains section below).
Custom domains
By default, your landing page will be hosted on a Brevo subdomain. Your URL will have the following format: example.sibpages.com. This URL is automatically secured by SSL.
If you prefer to host your landing page on a custom domain (or subdomain), check our dedicated article Host your landing page on your domain or subdomain.
Iframe embed
You also have the option to embed your landing page on an existing website by using an Iframe code snippet. Simply create a new page on your website and embed the Iframe code in the body of a page.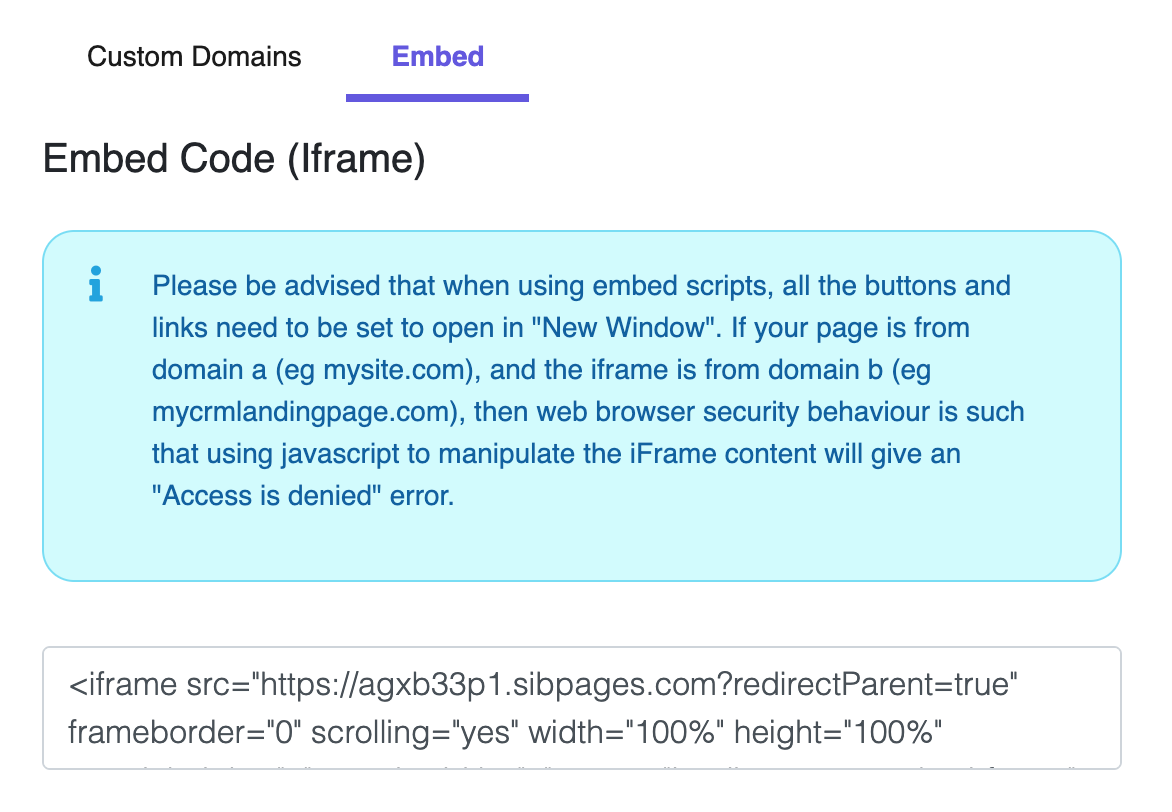 💡 Good to know
You can remove the header and footer from your landing page so that it inherits it from the overall website you embed it on.
⏩ What's next?
🤔 Have a question?
If you have a question, feel free to contact our support team by creating a ticket from your account. If you don't have an account yet, you can contact us here.
💬 Was this article helpful?
1 out of 5 found this helpful