💡 Good to know
Landing pages are available for
Business
and
BrevoPlus
offers.
In this article, we'll explain how to set up your landing page.
We've created a series of articles to help you build your landing pages:
Create a new landing page
The first step will be the create your landing page:
Go to Contacts > Landing pages.
Click Create a landing page in the top-right corner.
Choose between:

Creating a landing page from scratch.
[Recommended] Using a landing page template from the gallery.
Duplicating an existing landing page from Your Pages.


You can also preview a template by clicking Preview when you hover over the block.
Choose your settings: fonts, styles, logo, favicon, etc.
To get started, we recommend you start editing the settings of your landing page to personalize it with your company's branding. To edit the settings, click the ⚙️ Settings button in the bottom-left corner of the page.
General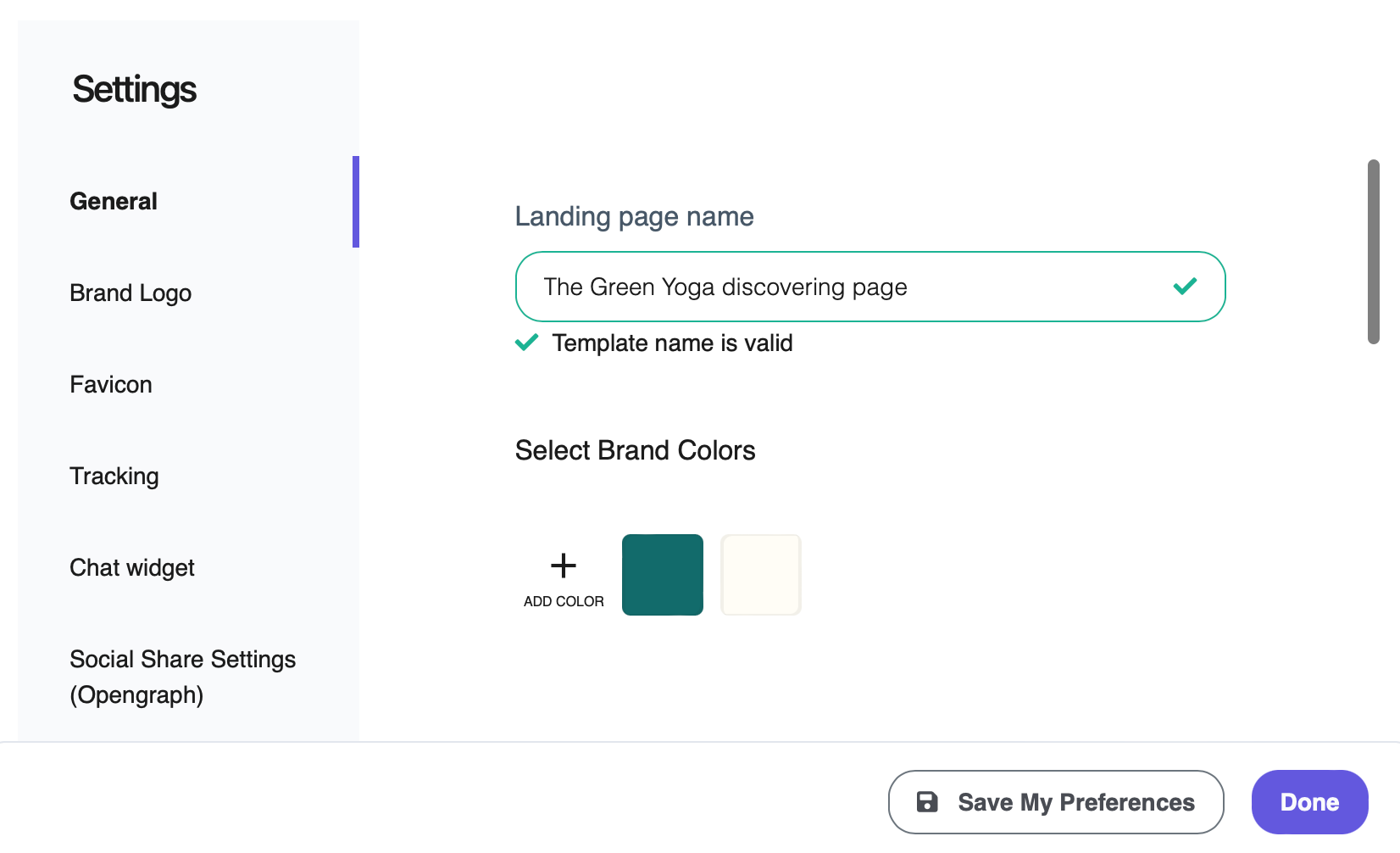 From here, you can:
Change the name of your landing page.
Add your brand colors.
Define the style of your Titles, Subtitles, Headings, and Text (font, font size, color).
Define the style of your buttons (font, font size, color).
Choose the color of your links (links, basic links, hover links).
💡 Good to know
Each section and element can later be individually edited while designing your landing page.
Brand Logo
From here, you can add or replace your brand logo. If you're using a template, click Replace brand logo and drag your file or select it from your computer.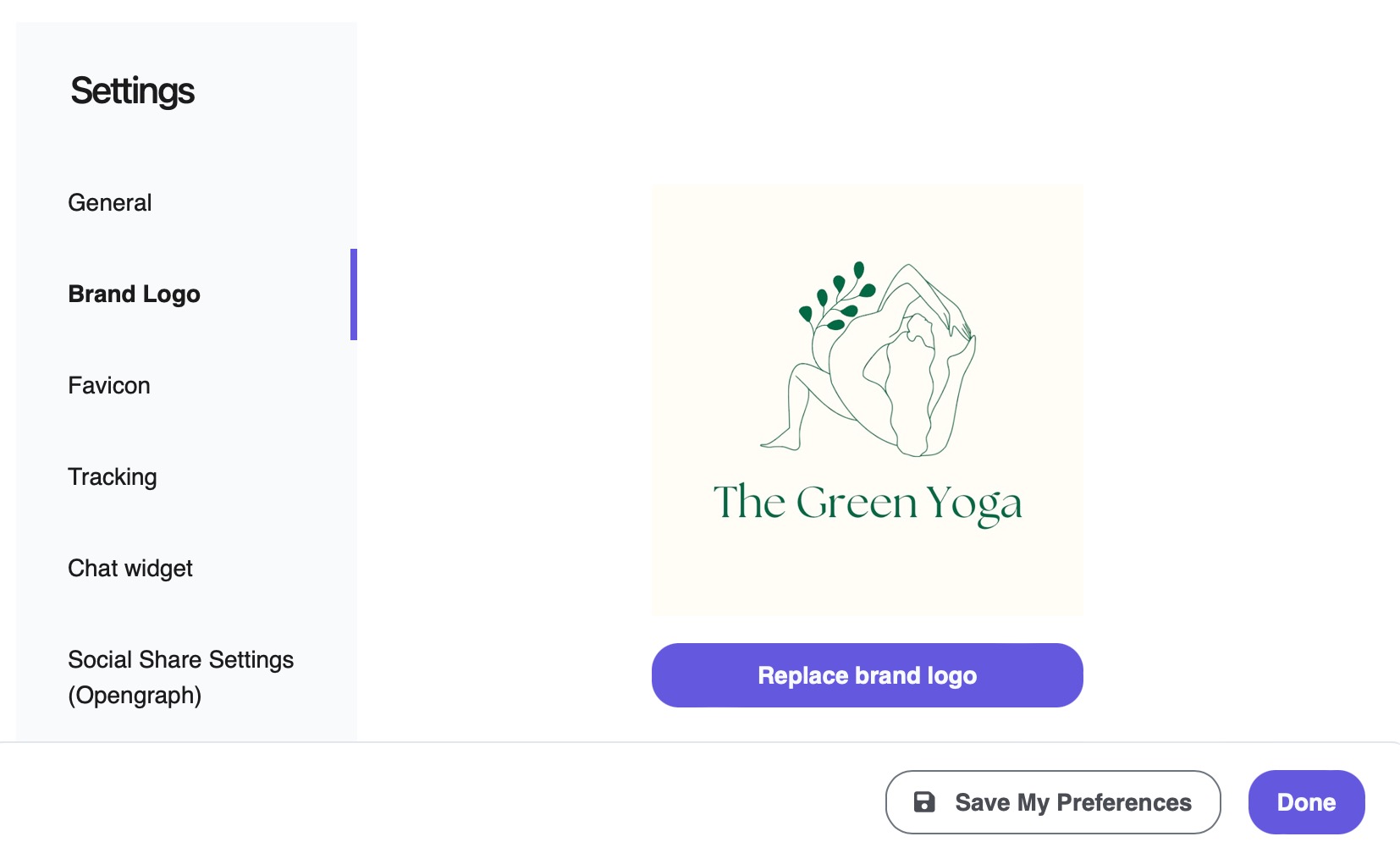 💡 Good to know
Formats that are accepted are jpeg, png, gif.
Favicon
The Favicon is an icon that serves as branding for a website. It is typically displayed in the browser tab when you visit a website or next to a website name in a list of bookmarks. Its main purpose is to help visitors locate your page more easily when they have multiple tabs open.

❗️ Important
Before adding it to your landing page, you need to host your favicon
on your existing servers to get the corresponding URL.
To add a favicon to your landing page:
Optional: If you don't have a favicon URL, go to a Favicon generator website such as https://favicon.io/.
Upload the Favicon file on your existing servers or a secure image hosting service.
Under the Favicon settings, enter the URL where your Favicon is hosted.

Tracking and Social Share Settings
The Tracking and Social Share settings are advanced settings described in Part 4: Add a form to your landing page and use advanced options.
⏩ What's next?
🤔 Have a question?
If you have a question, feel free to contact our support team by creating a ticket from your account. If you don't have an account yet, you can contact us here.
💬 Was this article helpful?
4 out of 8 found this helpful