Your Brevo landing pages are equipped with many SEO-friendly features, including: 
Page loading speed
All published landing pages are SEO-friendly according to new Google standards and load the content as fast as possible on any mobile network.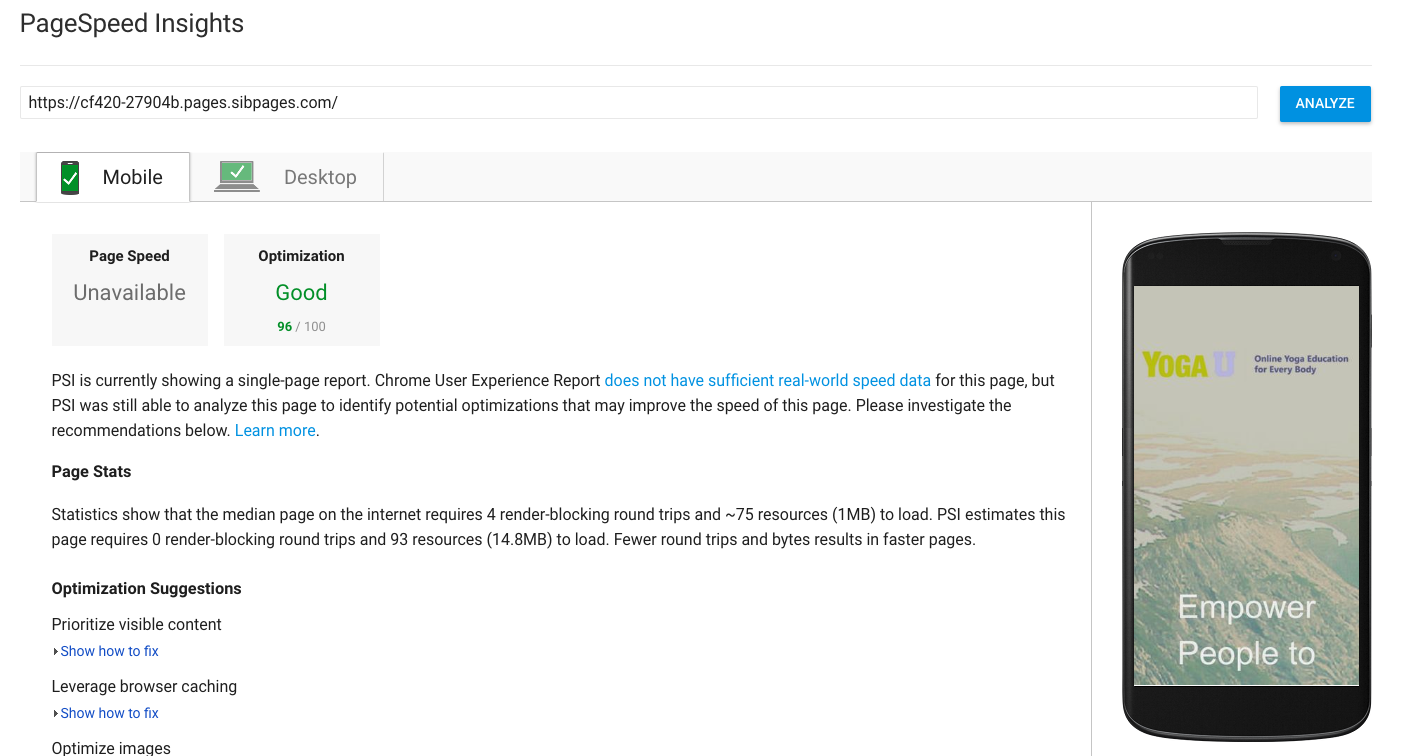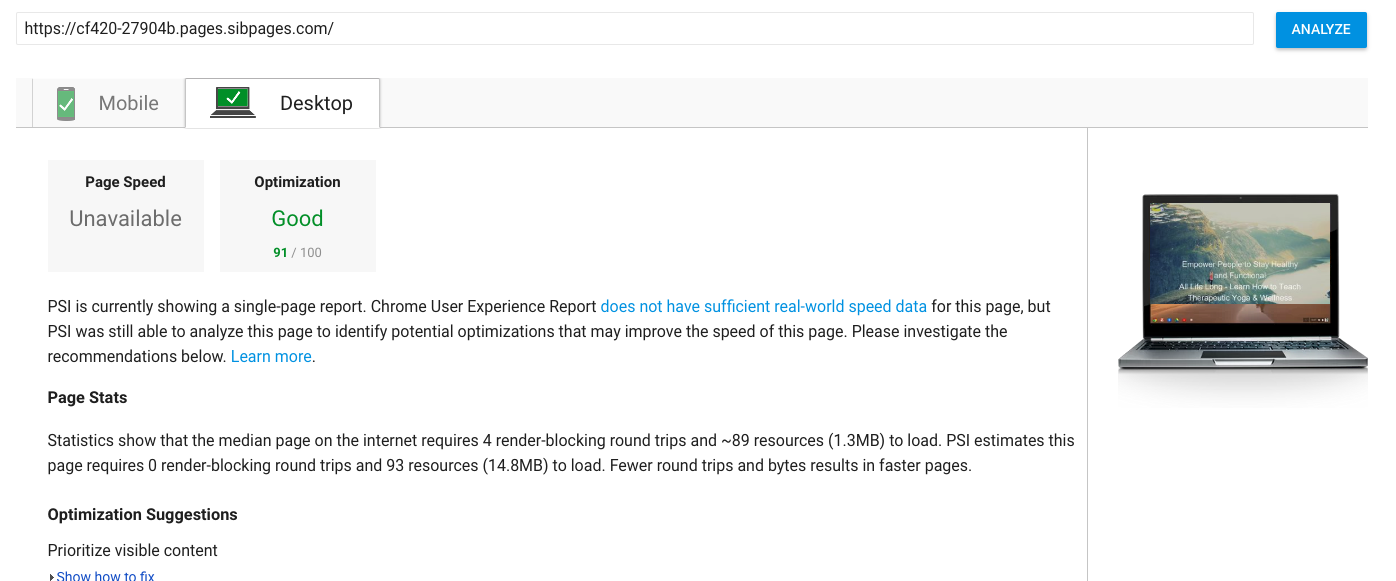 Built-in Google reCaptcha
Each published page also has a built-in Google reCaptcha that is hidden behind the form submission button, which prevents spam collection in your email list from bots and crawlers. Google reCaptcha only activates when it detects malicious activity in your form submission.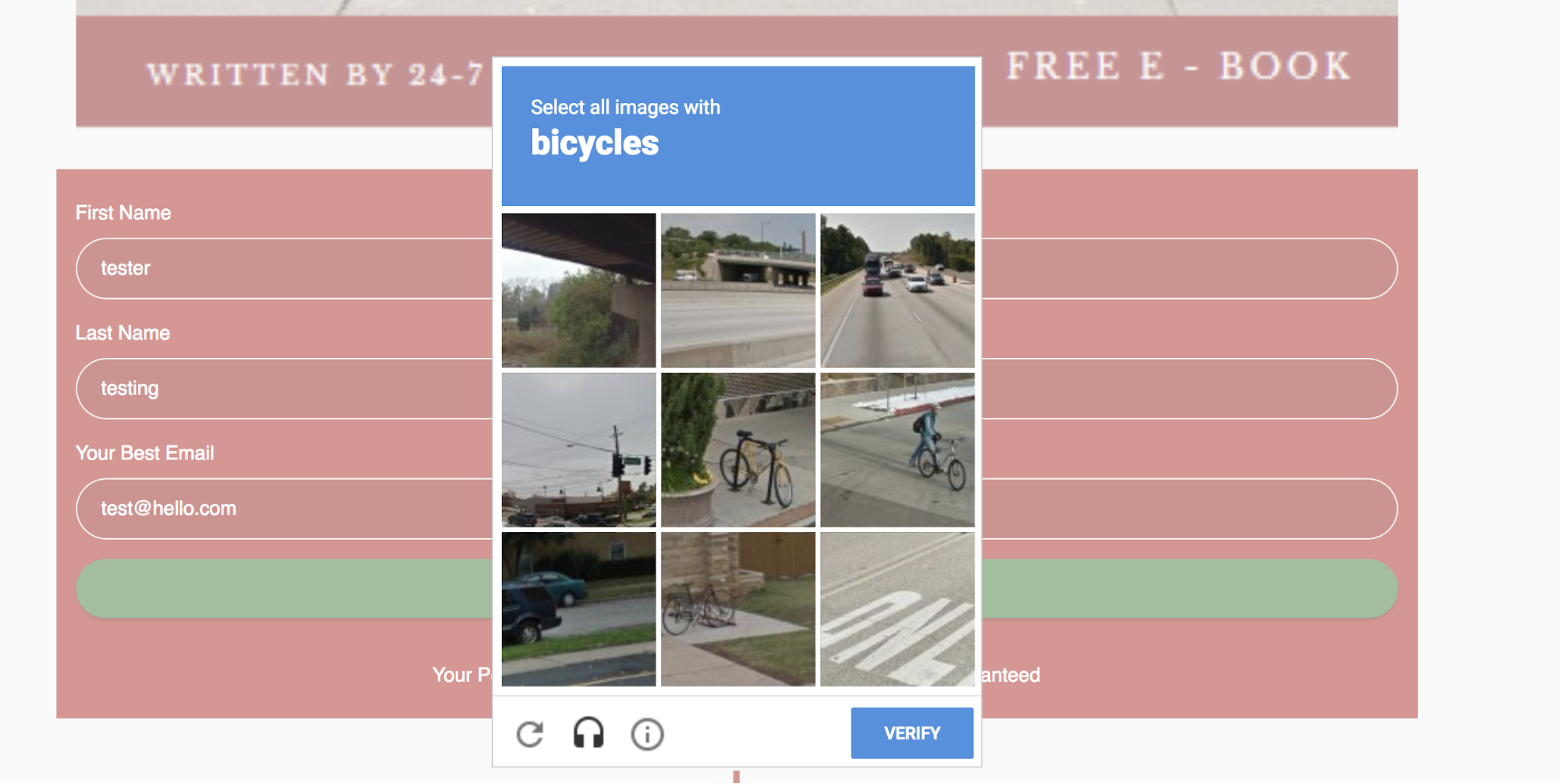 SSL secured pages
All published landing pages also come with SSL security to comply with Google's policy on making pages crawlable.

SEO settings
The name of your landing page will be the first thing potential leads see on their Search Engine Results Pages (SERP). To make it more compelling to encourage click-throughs, you can use keywords in the name of your landing page. You can change the name of a landing page from the General settings.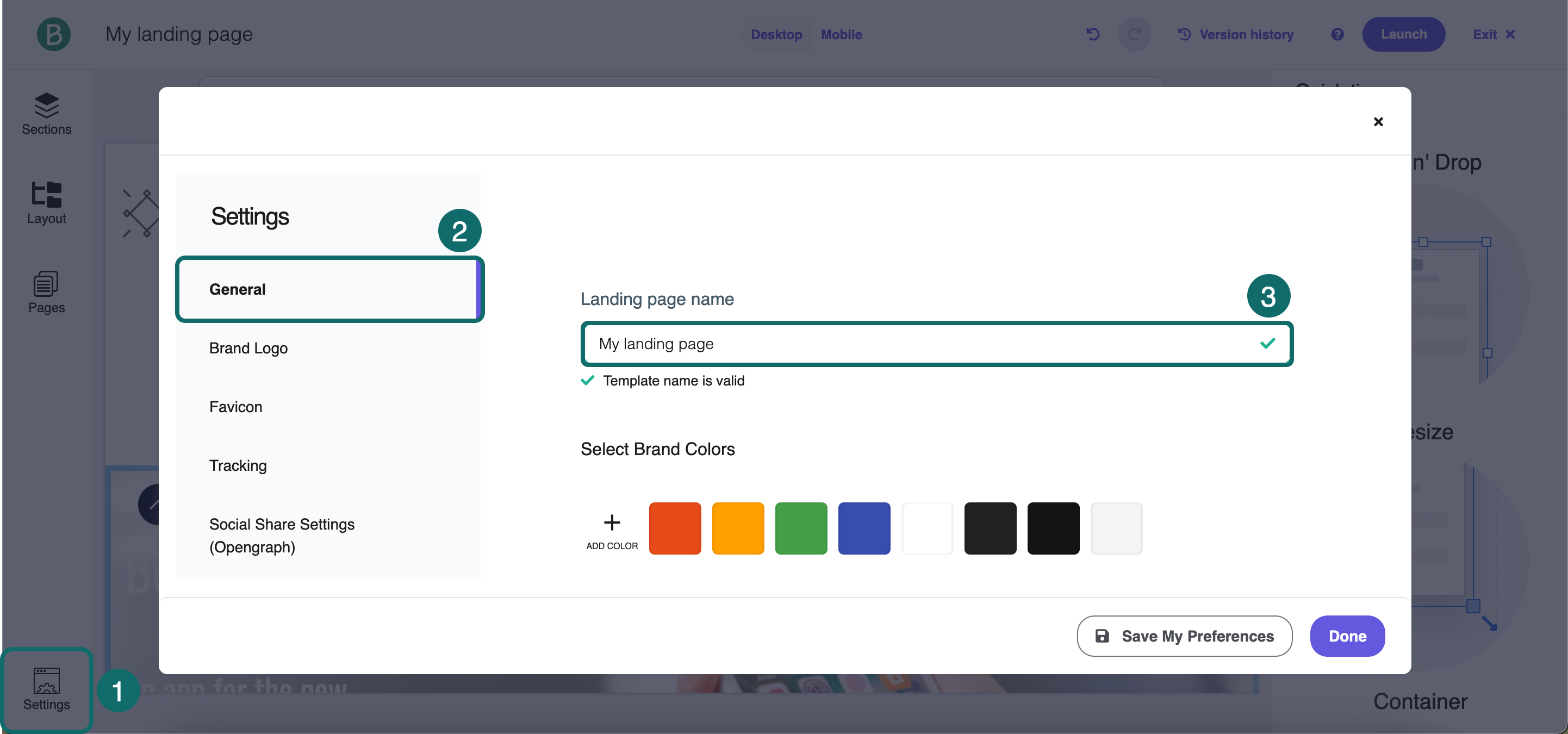 Social Share Settings (Open Graph)
You can update the Open Graph settings from the Social Share Settings of a landing page by customizing the title, URL, description, and image to be displayed when your landing page link is shared on Facebook, X, Pinterest, LinkedIn, and other social media sites that use the Open Graph technology to display content previews. Learn more in our dedicated article Share your landing page on social media.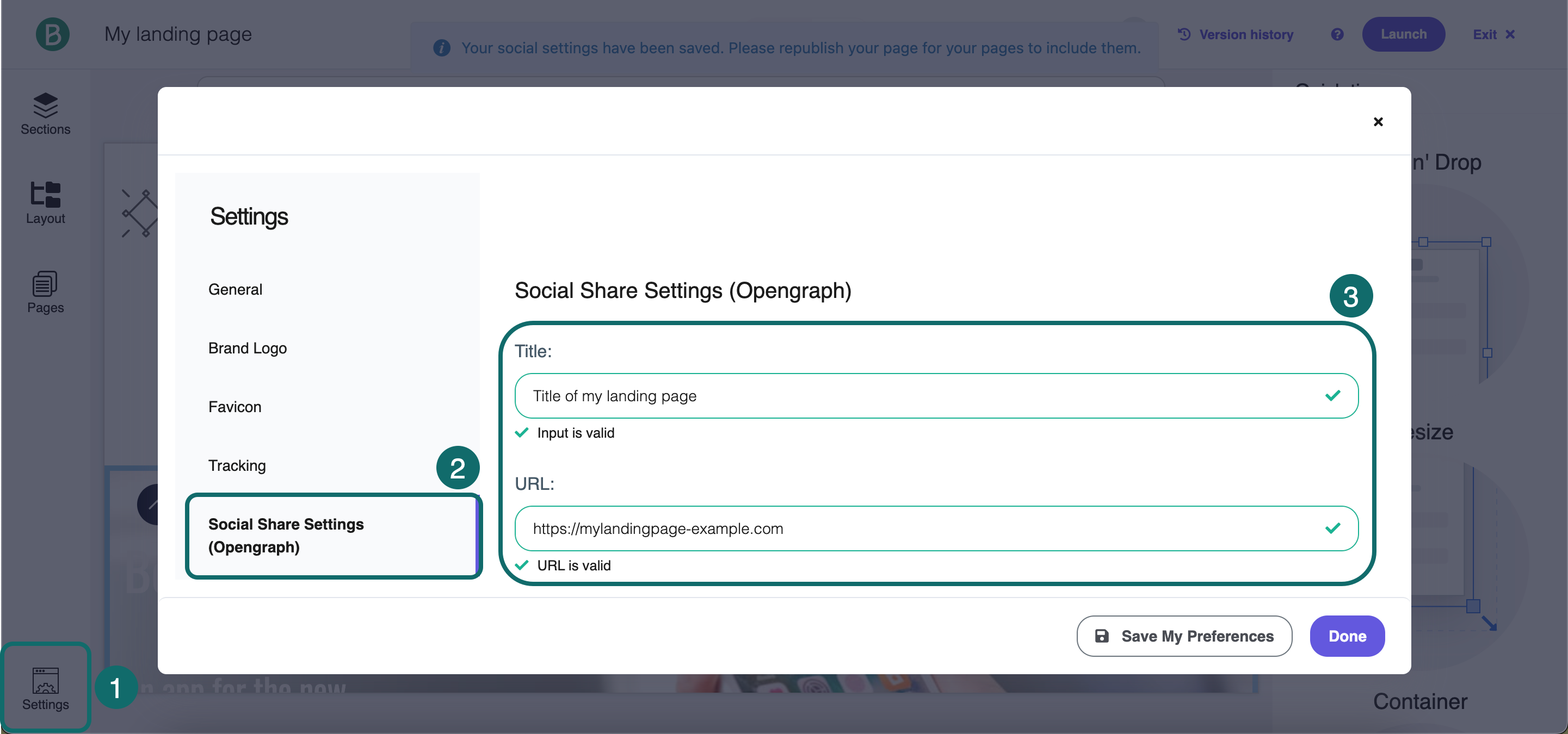 Additional SEO Meta-tags parameters
You can add additional SEO Meta-tag parameters to your landing page from the Tracking settings and add your own Meta-Tags.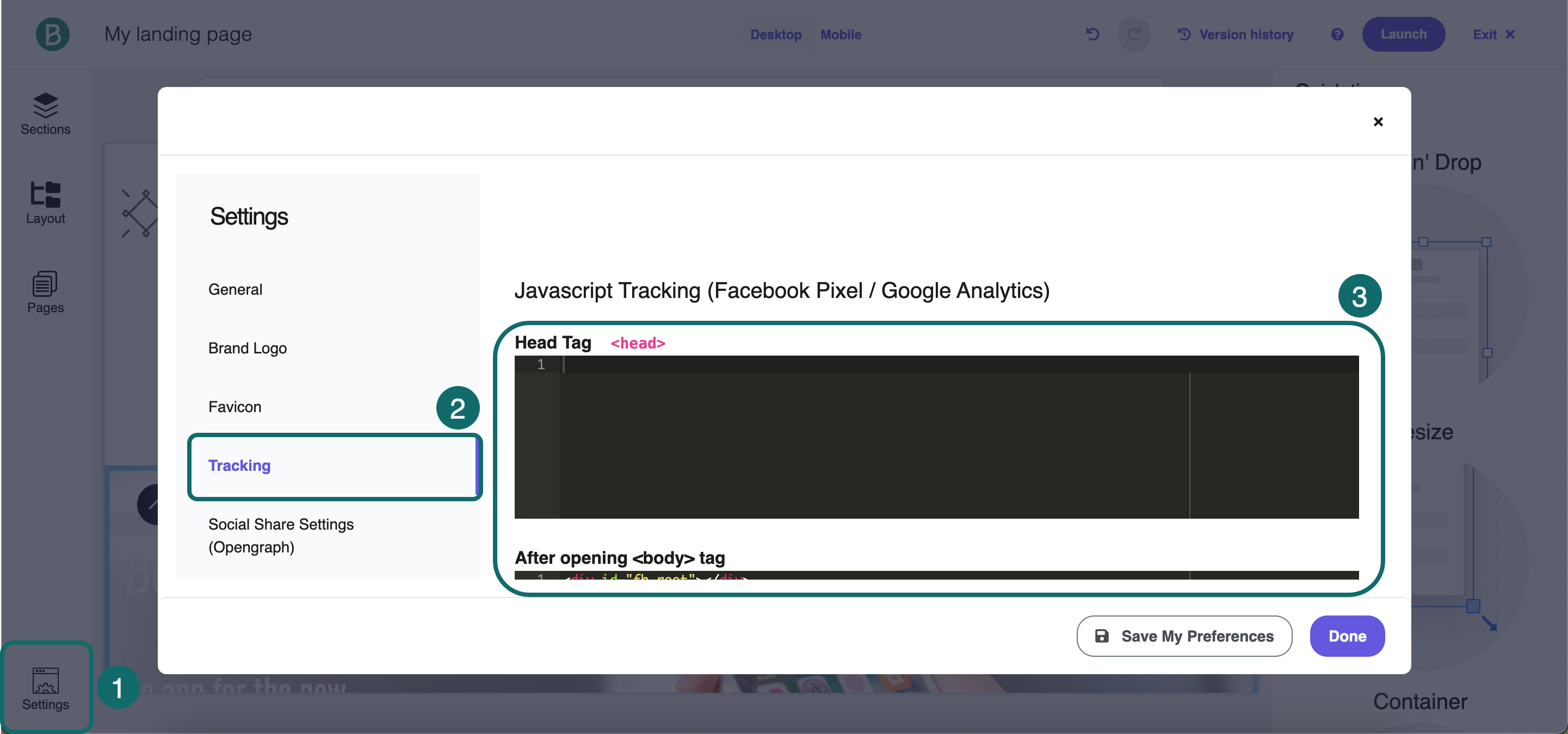 Favicon
⏩ What's next?
🤔 Have a question?
If you have a question, feel free to contact our support team by creating a ticket from your account. If you don't have an account yet, you can contact us here.
💬 Was this article helpful?
1 out of 2 found this helpful